Konami thinking about other potential Switch games, knows about Castlevania interest, many ideas for Bomberman R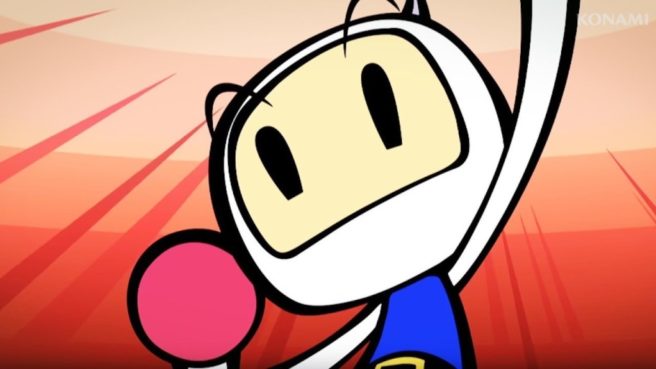 Super Bomberman R is Konami's first game for Switch. The company has to be happy with its performance, as over 500,000 copies were shipped by the end of April.
Konami could choose to further support the system in the future. Speaking with Miketendo64, European brand manager Richard Jones noted that "there is lots of internal discussions going on within Konami regarding what games we can bring to the Nintendo Switch". He also spoke about Castlevania in the same response, acknowledging the demand for a new game in the series.
Jones' full comments:
"All I can say is that there is lots of internal discussions going on within Konami regarding what games we can bring to the Nintendo Switch, other than Bomberman, a game which we are well aware of its heritage and how loved it and Castlevania is. So much so that Castlevania is getting is getting its own show on Netflix and because of that, we're hearing a lot of desires from our fans for a new Castlevania series. So we do know there is a demand for a new game, but right now nothing is set in stone as the discussions are still on going."
Konami is still supporting Super Bomberman R with patches and new content. Jones wouldn't say when the game's support will end, but the company has "plenty of other ideas in the works and have a few big updates on the way."
"While I can't say how long far we will continue to support Super Bmberman R, I can say we do have plenty of other ideas in the works and have a few big updates on the way. For example, while I can't announce anything for the version 1.5 update, suffice to say there will be more stages and other things. But although I can't confirm there will be more costumes/characters, there may or may not be some more later on down the line. We'll just have to see how it goes."
Jones additionally noted that Super Bomberman R's 1.4 update is "coming along nicely," and there will be an announcement about it in the near future. The game was also never considered for Wii U and was only planned for Switch since Konami "first learned of the console in 2015 and our dev team started to think up what game would have the most impact on it and before you knew it, we were settled on doing a Bomberman game and not long after Super Bomberman R was conceived and development properly began in 2016."
Leave a Reply