Kurogiri now available in My Hero One's Justice 2 as latest DLC, trailer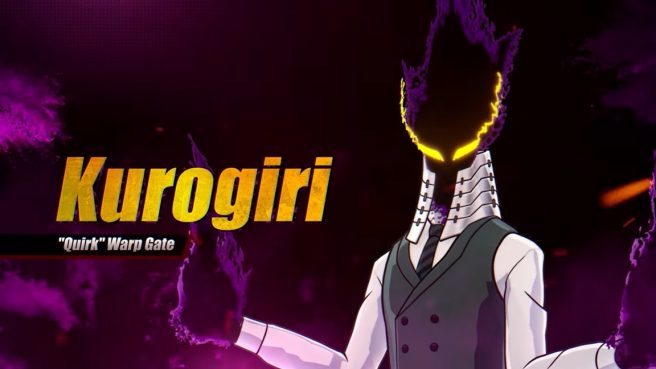 We found out that Kurogiri would be joining My Hero One's Justice 2 last week, but we didn't have a release date. As it turns out, the character is out right now.
Kurogiri, Tomura Shigaraki, is the latest DLC character for My Hero One's Justice 2. As a vital asset to the League of Villains, he boasts a powerful Quirk known as "Warp Gate," allowing him to create portals between locations.
Get a closer look at Kurogiri in action with the following trailer Bandai Namco just published:
Kurogiri is the third DLC character as part of the second season pass for My Hero One's Justice 2, which also includes the previously released Hitoshi Shinso and Present Mic. Players can purchase the DLC to immediately gain access to all three currently available characters. Two more characters will follow in the future, though their identities are being kept secret for the time being.
Also note that all DLC characters for My Hero One's Justice 2 can be purchased individually. Pricing is set at $3.99 each.
My Hero One's Justice 2 is out now on Switch.
Source: Bandai Namco PR
Leave a Reply