LEGO DC Super-Villains Darkseid clip and voice-over cast details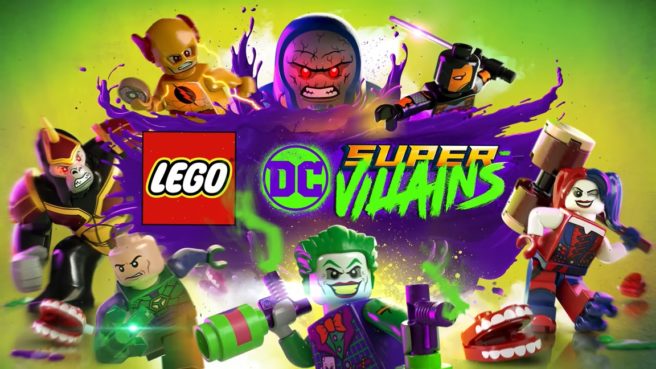 Ahead of its appearance at New York Comic-Con, Warner Bros. has shared new details about the voice-over cast for LEGO DC Super-Villains. The game will feature the following actors:
– Ironside (Darkseid)
– Mark Hamill (The Joker)
– Kevin Conroy (Batman)
– Fred Tatasciore (Clayface, Doomsday, Killer Croc)
– Gina Torres (Superwoman)
– Brandon Routh (Shazam)
– Gilbert Gottfried (Mister Mxyzptlk)
– Mark Rolston (Deathstroke)
– Scott Porter (Aquaman)
– Julie Nathanson (Silver Banshee)
– Michael Rosenbaum (Flash)
– Tara Strong (Harley Quinn)
– C. Thomas Howell (Reverse-Flash)
– Cissy Jones (Lois Lane)
– Clancy Brown (Lex Luthor)
– Wally Wingert (Riddler)
– Tasia Valenza (Poison Ivy)
– Tom Kane (Commissioner Gordon)
– Lex Lang (Deathstorm)
– Travis Willingham (Superman)
– JB Blanc (Penguin, Ra's al Ghul)
– Eric Bauza (Mister Freeze)
LEGO DC Super-Villains will be playable at New York Comic-Con next weekend in the DC Entertainment booth. Members of the team will give attendees an inside look on Thursday, October 4 at 12:45 PM on Main Stage 1D at the Javits Center.
Finally, here's a new clip featuring Darkseid:
Source: Warner Bros. Interactive PR
Leave a Reply