LEGO on why Mario doesn't die in LEGO Super Mario, why app doesn't have detailed instructions for building courses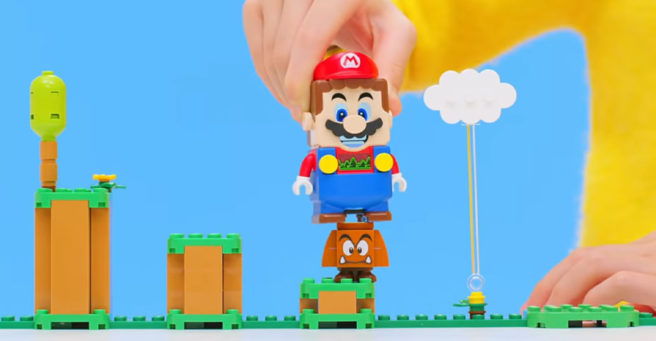 LEGO Super Mario aims to translate some of the mechanics from the classic games. There are some elements of the series that didn't make the cut though, like when players die in a level from failing.
LEGO design head Jonathan Bennink spoke about why the team decided to leave that element out in an interview with The Verge. Nintendo actually helped lead the team in that direction as the company's Takahashi Tezuka said if Mario is happy, then players will be as well.
Bennink mentioned:
"We simply couldn't translate all of the main mechanics straight to Lego play — Mario games are often about skill and making it to the finish. So in that sense it's more akin to Super Mario Maker, where you are intrinsically motivated to get to build levels.

One of the decisions that we also made is that Mario doesn't die or get hurt a lot, and this is mainly because of Tezuka-san saying 'We want Mario to be happy, because if Mario is happy, kids are happy,' which turned out to be very true."
Bennink also revealed that there was an early version of the app that offered detailed instructions for building specific courses. However, "this totally overtook the joy of just building from your imagination, because you're basically just completing a task that we gave you." That's why the team ended up settling on an app that gives more general inspiration and share courses and ideas.
Leave a Reply