[Let's Talk] 2023 hopes and dreams in the gaming industry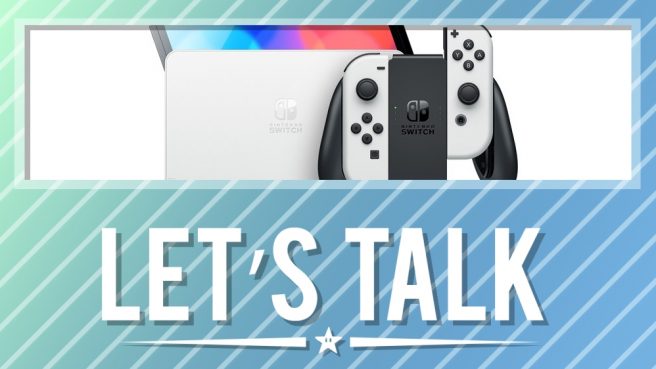 For our discussion topic last week, we asked you about your most anticipated games of 2023. We're continuing on the 2023 theme again by focusing on overall hopes and dreams for the gaming industry this next full year.
Maybe you haven't given up on the idea of Nintendo coming out with a more powerful Switch or successor? Is there a specific kind of game you'd personally like to see announced? Let us know in the comments below.
Highlight from last week's topic: Most anticipated game of 2023
Kyoko
The only game I know I'm getting is Zelda.
Unless Nintendo announces a new Donkey Kong or a new Mario Baseball that doesn't follow the same formula as the other sports games, I will use my money on the eShop sales.
Vinicius
For me it's Tears of the Kingdom and Bayonetta Origins. There' also Trinity Trigger that I'm super hyped for. There may be more, but I can't remember them right now.
FE Engage, while a game I want to play, it's not something I'm in a hurry to get.
I lost a lot of hype for the BN collection after I saw how it was divided.
Return to Dreamland Deluxe, while I loved this game on the Wii, I don't think it has enough new content to justify buying it again.
Octopath II, I'm afraid to star and never finish, like I did with the first one (there's still 4 charachters to finish the story).
S_Mania999
In number of big anticipated games, 2023 is as of now lagging far behind 2021 and 2022 for me. More announcements to come for sure.
However, the top two games are REALLY big. Both FF16 and Tears of the Kingdom are probably the most exciting releases for me in 2-3 years.
Stephen Yap
Being that The Legend of Zelda: Tears of the Kingdom is a "no [BURP]" grab as far as 2023 Nintendo games go for me, the other games I have my eye on are Fire Emblem Engage and Kirby's Return to Dream Land Deluxe, the latter especially given that it's a remake of my favorite game in the series.
On a personal note, I do hope 2023 will have more "noticeable" titles from Nintendo's basket (at least, in terms of quality). Outside of the amazing Kirby and the Forgotten Land, I didn't know what else 2022 had for me as far as first-party Switch titles go.
Leave a Reply