[Let's Talk] Most anticipated game of 2023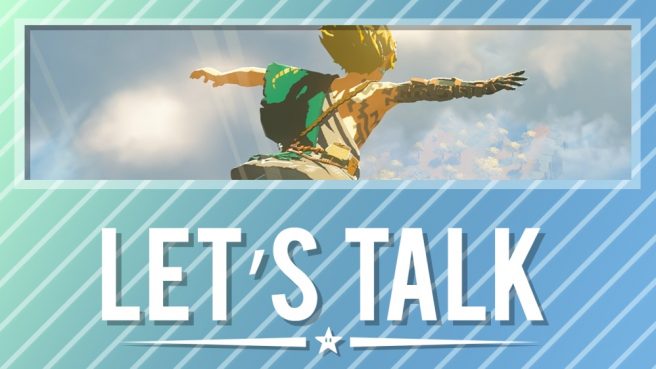 As 2022 comes to a close, we're starting to look forward to next year. 2023 is looking like a huge year for games and that's in no small part thanks to Nintendo. We want to know: what's your most anticipated game of next year?
The choice for many will likely be The Legend of Zelda: Breath of the Wild. Still, it's not going to be everyone's cup of tea, and there are other games to look forward to. Nintendo alone has already confirmed Fire Emblem Engage, Bayonetta Origins: Cereza and the Lost Demon, Pikmin 4, and Kirby's Return to Dream Land Deluxe. Third-parties will chip in with titles like Octopath Traveler II, Atelier Ryza 3, Hogwarts Legacy, Theatrhythm Final Bar Line, Persona 3 Portable, Persona 4 Golden, SpongeBob SquarePants: The Cosmic Shake, Digimon World: Next Order, and Mega Man Battle Network Legacy Collection – just to name a few.
So tell us, which game are you most looking forward to in 2023? If you can't decide on just one, let us know what you're really excited about in the comments.
Highlight from last week's topic: Your favorite game of 2022
Zeebor
Live a Live reminded me of when video games used to be good
ThePerfectButt
No Man's Sky on Switch for me. Got it on release and haven't been able to put it down since.
D-Omen
Lots of good stuff this year, I'll have to go with Xenoblade 3.
Shmuel McConen
I'm torn between two games actually: Splatoon 3 was without a doubt the most fun I had with a Nintendo game this year. It's polished, looks amazing and the most fun with friends I had this year. But with all that said and done…
Pokemon Legends Arceus was magical. We can put the graphics aside as I'm playing with graphic mods, and focus on how fun this game is. This is probably my favorite Pokemon game ever creates, with the most engaging gameplay and fun mechanics in a Pokemon game. What PLA did for this series is only equivalent to the impact of Gen 5 – the series can't go back from there.
nonweak
Xenoblade 3.
Vinicius
From games released in 2022 to me , Xenoblade 3, Kirby and Bayonetta were my favorites.
Now for games that released in anohter year, but I'm playying for the first time this year there's Nier Automata and Shadowverse Champions*.
*I'd lie to point that for a Licensed game this game is very well made, with a ton of NPCs, voiced dialogue, sidequests, among other things, way better than expected. Reminds me of the Yu-Gi-Oh games on GBA.
Stephen Yap
This year was quite the boomer for me (at least for the third-party and indie games; first-party only had Kirby and the Forgotten Land for me, which I thought was amazing) and one of my favorite Switch years yet, but my favorite game this year has to be Atelier Sophie 2: The Alchemist of the Mysterious Dream.
As someone who thought of the few Atelier games he played as "…eh, pretty good", Sophie 2 became a surprise to me in the sense that it became one of my absolute favorite RPGs in a long time (probably my second favorite, following Paper Mario on N64) for retaining the familiar elements of both the series and RPGs while building upon them, alongside starring my favorite alchemist in the series Sophie Neuenmuller. I mean, did Gust Ltd. design this RPG specifically for me? Either way, this game also became the resurrection of my faith for RPGs (the last RPG that actually wowed me was Tokyo Mirage Sessions #FE on Wii U, which I also own on Switch).
JasonBall34
Mario Kart 8
Leave a Reply