[Let's Talk] Any interest in Pokemon Ultra Sun/Ultra Moon?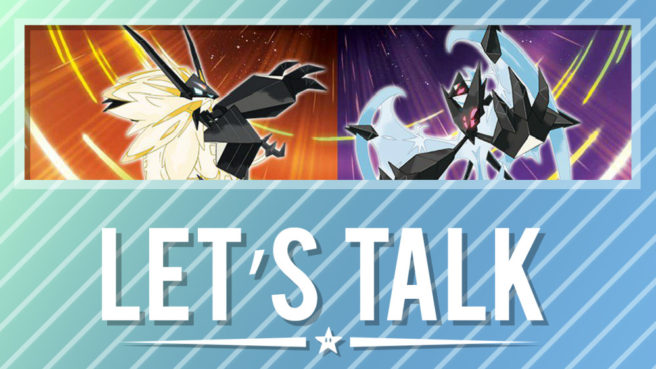 In a month from now, two new Pokemon games will be on 3DS. Of course, we're referring to Pokemon Ultra Sun and Pokemon Ultra Moon.
From the minute these titles were announced, they underwent quite a bit of scrutiny. Fans were hoping that new Pokemon games would be announced for Switch, but instead, they were revealed for 3DS. Making matters somewhat worse is that they're new versions of last year's Sun/Moon. It took some time to really understand what makes Ultra Sun and Ultra Moon different from the 2016 games. It really wasn't until the past couple of months – these last few weeks in particular – that some of the new elements have been highlighted.
So how many of you have interest in Pokemon Ultra Sun/Ultra Moon (or not at all)? Have you moved on from 3DS to Switch at this point? Or do you intend to fire up the handheld next month for the new games? Let us know in the comments below.
Highlights from last week's topic: What are you playing? – October 2017
Crimson Hat
With both YW2 Psychic Specters and Superstar Saga DX coming out in only a week of each other, it's safe to say my 3DS is getting a huge work out.
Tlink7
Samus Returns 😀 it is super awesome and I can't wait for more of the franchise on the Switch <3 DonSerrot
If it doesn't have "Stardew" in the name it's a low priority for me right now. I've waited a long time for this one and now I'm basking in my new farm life every chance I get.
Vigilante_blade
Mostly Fire Emblem: Shadows of Valentia, Kirby Superstars and Star Fox 2.
Sinton
Just finished A Link to the Past for the first time, so now I'm playing something arcady from my backlog, Resogun for the PS4, before I jump back into the Zelda universe with my first playthrough of Link's Awakening.
Leave a Reply