[Let's Talk] August 2021 Indie World Showcase reactions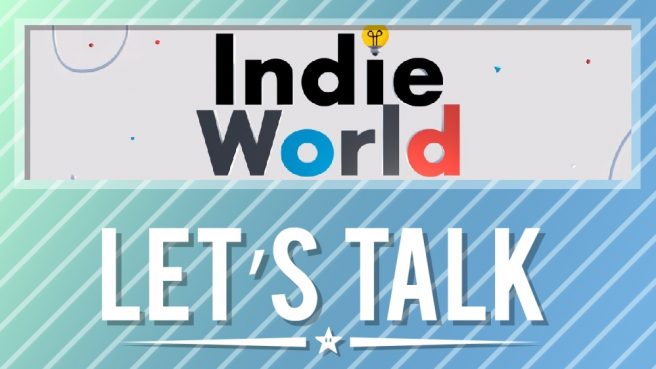 This week's Indie World Showcase was pretty darn packed with new games for Switch. There were brand new titles, ports, and plenty of new experiences to try out that same day.
Bomb Rush Cyberfunk, Eastward, TOEM, Shovel Knight: Pocket Dungeon, Metal Slug Tactics, Tetris Effect: Connected, FAR: Changing Tides, Loop Hero, Hundred Days: Winemaking Simulator, Gang Beasts, Astroneer, and LumbearJack were all featured. Axiom Verge 2, Boyfriend Dungeon, Necrobarista: Final Pour, Islanders, Garden Story, Slime Rancher: Plortable Edition, and Curious Expedition 2 all came out on Wednesday. You can catch up on all of the news in the recap announcement post here.
What are your thoughts on this week's Indie World Showcase? Did you have any personal favorites from the show? Let us know in the comments below.
Highlights from last week's topic: What are you playing? – August 2021
Lance Devon
Currently, no major title has caught my eye too much. Played a bit of Disgaea 6 throughout July, and may go back to it soon.
In the meantime, I took advantage of some sales and bought a few small Kemco RPGs I plan to get into this weekend, along with Stonefly.
Fayrin
I just started playing Youkai Watch 4++ yesterday and it's a really fun game. The Switch being region free is truly a blessing.
Duarte Pacheco
I'm not playing any of the new releases. Xenoblade 2, Romance of the Three Kingdom XIV, and Kirby Fighters 2 are the ones I'm juggling with on Switch right now. Naturally, I know that my time will end up gravitating towards the first of these in the coming days.
I've also booted Mario Party 10 on the Wii U for some multiplayer fun. I know it is far from being among the best MP, but it is still a pretty fun game. (It also was a good excuse to change batteries on Wii Remotes lol)
My 3DS is not seeing much action, but I've recently finished Apollo Justice while I wait for The Great Ace Attorney Chronicles. It's such a great franchise, I can't wait for AA7.
Leave a Reply