[Let's Talk] August 2021 Pokemon Presents reaction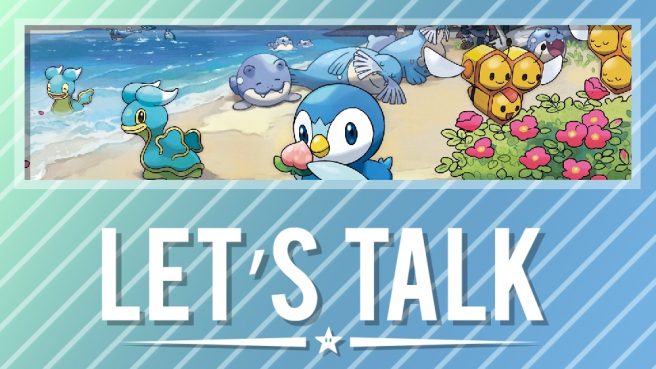 After last week's Indie World Showcase, another Nintendo-related presentation took place this week with Pokemon Presents. There were no brand new game announcements, but we pretty much knew that was going to happen going in. However, we did get a look at some big upcoming Switch games.
Pokemon Brilliant Diamond and Pokemon Shining Pearl took up a good chunk of the broadcast complete with a new trailer and gameplay. Pokemon Super Contests are back as Super Contest Shows, players can socialize with others around the world in the Union Room, and it'll be possible to customize the gameplay experience with Capsule Decoration.
Pokemon Legends: Arceus closed things out with a lengthy trailer and overview. Gameplay information was shared and new creatures were revealed: Wyrdeer, Basculegion, Hisuian Braviary, and Hisuian Growlithe.
Other games were covered as well such as Pokemon Unite and Pokemon Cafe Remix. We have the full recap here.
Now that this week's Pokemon Presents has aired, how are you feeling about the presentation? What are your thoughts on Pokemon Brilliant Diamond/Shining Pearl and Pokemon Legends: Arceus? Let us know in the comments below.
Highlights from last week's topic: August 2021 Indie World Showcase reactions
ThePerfectButt
The biggest announcements for me were: Axiom Verge 2
Metal Slug Tactics
Eastward
Games that looked interesting:
BombRush Cyberfunk
Toem
Overall, I'd say it was a very good showcase. I've already started AV2 and it's great. Hopefully I'll have this game done before Eastward comes out and then I can play that up til Metroid Dread releases.
BombRush Cyberfunk and Toem are both games outside my usually played genres but I'll definitely keep an eye out for them.
Locky Mavo
Probably the best indie showcase I've seen. The only disappointment was still no Silksong showing. I've already grabbed Axiom Verge 2 and I'll probably get Slime Rancher and I'm keen to get my hands on Bomb Rush Cyberfunk.
Between this Showcase and the upcoming Pokémon Presents, I'm satisfied till the next Nintendo direct.
James Fox
I think it's the best one so far
So many shadow drops
Plus the fact that Tetris Effect: Connected is not only coming to switch but releasing day and date with the OLED Switch to boot makes 2021 more of a great year for the platform
plus i'm really interested in both TOEM and Shovel Knight: Pocket Dungeon (and maybe Loop Hero)
Leave a Reply