[Let's Talk] E3 2021 hopes and dreams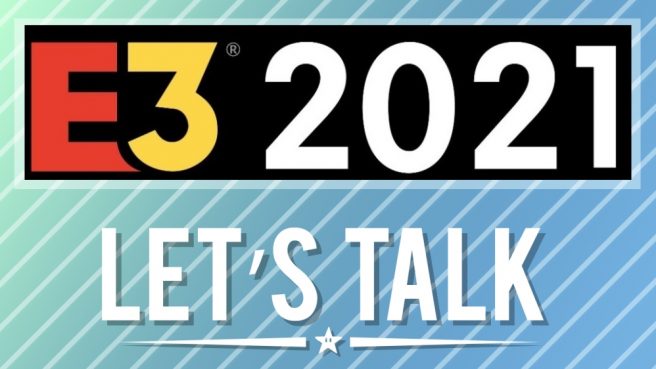 Because of the coronavirus pandemic, there was no E3 last year. We did see some scattershot announcements throughout the summer, but it was pretty disorganized and we didn't have a traditional gaming event. It even took Nintendo more than a year to produce a traditional Nintendo Direct.
E3 is finally back in 2021, though not completely in the way we've grown accustomed to. Since it'll be digital only, many companies are planning online presentations. Several big companies have confirmed that they'll be involved in some form. As far as Nintendo news is concerned, we're most interested in the Big N itself, though we'll be keeping an eye on the likes of Capcom, Ubisoft, Square Enix, Bandai Namco, XSEED Games / Marvelous, Warner Bros. Games, and Koch Media.
E3 starts on June 12, so we're less than a month away from the big event. What are your hopes and dreams for the show? Is there anything you'd personally like to see be announced? Let us know in the comments below.
Highlights from last week's topic: Are you sold on Game Builder Garage?
ayk28
I was a t first, but then I saw a screenshot that showed there's a node limit of 512 nodes and 1024 connections between them. That sounds like a lot, but the screenshot was of the baseball game, and that simple little mini-game used up 43 nodes by itself. That means games made in GBG will be relatively small and limited.
It'll be a great product for the target market: kids learning to make their first little games, but it's not something that I or other older people who are into hobby game development will find useful. We have Smile BASIC for our needs, though; GBG will be a great product for the younger market for sure. If I had kids, I would for sure get it for them to learn on, and I have recommended it to my family who have kids who are interested in making games.
All that said, I might still pick it up to tinker with. Might be fun for little side projects when I need to take a break from making my main gamedev project.
SpaceOmega5000
Depends. I wonder if there will be a lot of freedom involving the third-person side of it, assuming there is one? I saw a couple of VR labo garage ones and a lot of them look super limited, but I don't know if this one will have more freedom or not.
Andrew
I'm not entirely sure if I'll pick up Game Builder for myself, but the title has me interested. Nintendo's had plenty of time to refine the Garage concept from the Labo days, and even with that, people could be pretty creative with it. This focuses purely on the game aspect without the cardboard peripherals. The UI looks cleaner with the icons being Nodos instead of just nodes, and to be frank, the $30 price tag makes it a good deal.
We've seen some… interesting designs from the Mario Maker community, so that's a concern, and the distribution is limited because it relies on codes, but it seems like a really good deal. I'm genuinely excited to see how far people take this program.
ThePerfectButt
This game is for people who are creative, determined and patient. I don't have any of these qualities.
Leave a Reply