[Let's Talk] Getting ready for Nintendo in 2022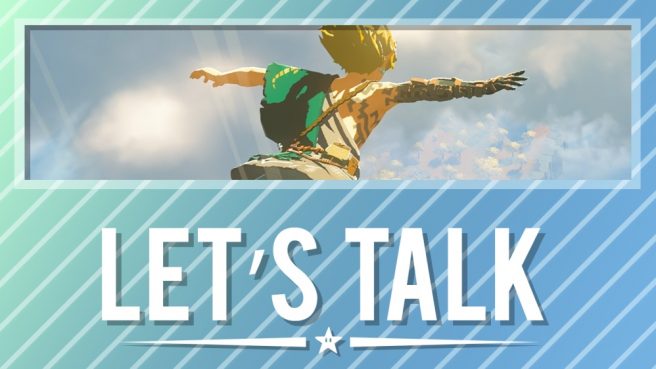 2022 is almost here, so let's take a moment to reflect on the coming year – especially concerning Nintendo.
We're actually in a much different place this time around compared to the start of 2021. We really didn't have a good idea as to what Nintendo was planning for the year in terms of Switch releases. A few games were known entities, but a lot hadn't been revealed until the year started moving along.
For 2022, several Switch titles are already on the docket. At least for now, Nintendo has said that it's planning on releasing Zelda: Breath of the Wild 2, Splatoon 3, Bayonetta 3, Pokemon Legends: Arceus, Kirby and the Forgotten Land, and Advance Wars 1+2: Re-Boot Camp. We might as well throw in Triangle Strategy as well since, even though it's a Square Enix game, Nintendo is handling publishing duties in the west.
What are you looking forward to most from Nintendo in 2022 in terms of what's been confirmed? What do you hope will be announced? Let us know in the comments below.
Highlights from last week's topic: Indie World Showcase December 2021 reactions
S_Mania999
Pretty good showcase for me! The highlights:
– Sea of Stars I backed on Kickstarter back in March 2020, in fact IIRC it was the first week my work had me stay at-home as the world started going on lockdown. Wow, a while ago. Anyway, patiently waiting — the KS updates have been looking excellent & on-schedule, it will be very good, looking beautiful in this trailer.
– Aliisha has an aesthetic that really appeals to me (kind of mystical 5th/6th gen), and co-op puzzle games like this are often really fun to play with wife & kids… Even though it looks a tiny bit jank, I went ahead and pre-ordered the pQube physical over at VG+.
– Afterlove EP grew on me as the trailer went on. I love checking out games from countries where game development is still young, and their vibrant depiction of their hometown Jakarta looks really cool. Story also appeals to me.
– We liked Figment a few years ago, so Figment 2 will likely get a play, maybe on sale. The trailer did look a bit "busier" than Figment 1 … so that doesn't necessarily make me more excited.
– I played a ton of both OlliOlli games on Vita, and OlliOlli World is a much grander project. Looks awesome & positive, a lot of fun to be had … just wish it wasn't another $30 indie. Too many of those nowadays.
– River City Girls 2 will be great fun like the first one, looking forward to it.
– I already have played Chicory on PS4 & Timelie on Steam, both pretty fun, and good additions for Switch.
– Some friends swear that Omori is one of the best games they've ever played on Steam. I almost bought it over there several times, but wanted to wait for Switch to play portably. The wait is almost over! Deep story, special game for some gamers … but it's a "psychological horror RPG" with some pretty deep/dark themes, which means not a good game for everyone. 98% positive reviews on Steam …
Other games looked OK, not my thing — but if I'm going to buy 7 and have already enjoyed 2 more, I've gotta say wow. Nintendo continues to do a great job showcasing indies worth playing … now if only we could get them to filter out some of the shovelware that clogs up the eShop …
TRIATLETA SENSUAL
I feel the Indie World Showcases are always a mixed-bag for most people, and I think that's by design; indie games don't have mass appeal, they fill specific niches and each appeals to a very small audience.
And that would be perfectly fine if it wasn't because Nintendo insists on pushing the "one more thing" final announcement like in a regular Direct, which would imply all of the other game announced before the end are inferior to this spotlight (when they should be equal)
Leave a Reply