[Let's Talk] Nintendo Direct Mini: Partner Showcase June 2022 reactions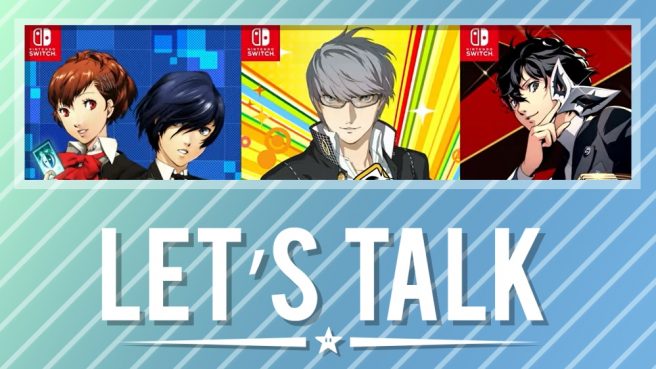 A new Nintendo Direct Mini: Partner Showcase June 2022 aired this week, and since we're a few days removed from the presentation, we'd like to hear your thoughts about what was shown.
We might as well start off with the closer of the event, which was the announcement that the mainline Persona series is finally bound for Switch. Persona 5 Royal is coming first this October, with Persona 4 Golden and Persona 3 Portable due out later. Speaking of ports, NieR: Auomata was finally confirmed for Switch and is also launching in October. Dragon Quest Treasures got a proper reveal, was confirmed for Switch, and received a December release date. Other announcements included Harvestella from Square Enix, Pac-Man World Re-Pac, Mega Man Battle Network Collection, Super Bomerman R 2, Doraemon Story of Seasons: Friends of the Great Kingdom, Blanc, and Little Noah: Scion of Paradise (which also launched on the same day). You can find the full recap of everything shown here.
What were your thoughts on the Nintendo Direct Mini: Partner Showcase for June 2022? Do you have a personal highlight? Let us know in the comments below.
Highlights from last week's topic: Xenoblade Chronicles 3 Nintendo Direct reactions
Vinicius
This game keeps getting better and better. They seem to have added everything that worked from previous games, and made it better.
I just hope we get another town rebuilding quest like colony 6 and that the sidequests are as good as the ones in X.
Kevin Ramirez
That was an amazing Direct. We are all ready for Xenoblade Chronicles 3. The hype is building up even further. The story is going to be epic. I'm glad MonolithSoft is doing an expansion pass for this game as well and there's gonna be a brand new story DLC much like Torna's late next year. The Xenoblade franchise has some incredible stories and some surprising plot twists. Let's hope that the franchise will continue on even after XC3. Everyone needs to buy/preorder Xenoblade Chronicles 3 and to anyone that still has not yet played the games, check them out and/or watch each their overview trailers and the XC2 Direct from Nov 2017. Watch carefully to fully understand the battle system. New fans are currently doing livestream play-throughs of each game before XC3 comes out.
Obsidianheart
Preordered the SE, watched the half of the Direct that was about the battle systems/hero characters/class change, then preordered the expansion pass.
Now I just gotta wait.
Leave a Reply