[Let's Talk] Nintendo Direct Mini: Partner Showcase – October 2020 reactions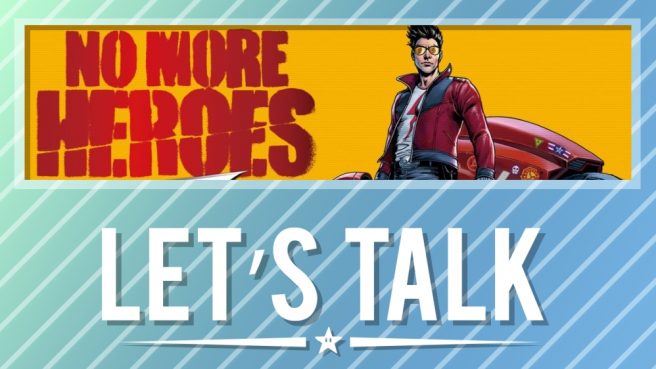 There are only a couple of months remaining in 2020, but Nintendo still had one final Nintendo Direct Mini: Partner Showcase in store for the year. Another presentation aired on Wednesday.
The Nintendo Direct Mini had a few announcements, surprise releases, and more. In terms of what's entirely new, No More Heroes 1 and 2 were finally announced – and immediately released – for Switch. Speaking of surprise launches, Part Time UFO dropped on the Switch eShop, as did Control Ultimate Edition – Cloud Version. Other new announcements included Story of Seasons: Pioneers of Olive Town, Hitman 3 – Cloud Version, Griftlands: Nintendo Switch Edition, and Surviving the Aftermath. There were a few game updates as well, including first proper gameplay of No More Heroes III, a final release date for Bravely Default II, and a new look at Hyrule Warriors: Age of Calamity – complete with a demo. We have a full recap announcement outlining everything that was shown here.
How did you ultimately feel about this week's presentation and everything that was shown? How would you rank it compared to the other Nintendo Direct Mini: Partner Showcases from this year? Let us know in the comments below.
Highlights from last week's topic: Reflecting on the end of 3DS
FlaviusFire
The 3DS was my first console, and when I heard that Nintendo had dropped support, I was like. "Well, finally time to mod it!" I originally did this so that I could rip games (and therefore emulate them via PC) but I was also able to install a number of custom applications as well, as well as custom themes. It becomes a very versatile little system, and it's great for running emulators of NES/SNES/GB(A) and can even run NDS titles through the hardware if you have the right software installed. All in all it breathes a lot of new life into what was already an amazing system.
There's even a DDLC port you can install. That's an example of the kind of stuff that's out there.
Andrew
It's thanks to the 3DS that I really got into gaming, rather than just being a casual enthusiast. My silver Year of Luigi 3Ds with Dream Team pre-installed seemed like it would be fun, but it led to me looking into Nintendo Life, and eventually looking deeper into Nintendo and gaming in general. I had a blast with all sorts of unique games, like Pokemon Sun, Code Name S.T.E.A.M., Box Boy, FE Awakening and Echoes: Shadows of Valentia, just to name a few. That doesn't include the games I haven't even had a chance to play. Even today, Picross 3D Round 2 is helping me relax, and I've got a huge backlog on my [email protected] XL after I had to transfer my data over to it.
Although I wasn't around when it first launched, the 3DS is a good example of how a system can bounce back after a fumbled launch as well. Everyone remembers the Wii U's failing, but the 3DS had it's own share of problems, with a big on being a lack of any system selling games at and after launch. Pokemon X and Y pretty much validated its existence until other heavy hitters like Super Mario 3D Land and Fire Emblem: Awakening helped give it momentum. One whole decade with great games, and an overall great life cycle despite a fumble at the start, I'd say the 3DS has earned its retirement.
mistnik
3DS was overall a success considering the state of the handheld market with lots of great games and a backward compatible DS library to boot, but also had a few missed opportunities.
1. Design of the system – lack of power and 3D requiring a fixed position to view it. Ideally the New 3DS should have been the base system.
2. Botched launch – The 3D, while a novel concept (glasses free 3D) was seen as more of a gimmick (and hence why later on the 2DS and New 2DS were released). Took awhile before system sellers like Mario Kart 7 and Super Mario 3D Land finally arrived, and longer still for Animal Crossing and Pokemon to arrive.
3. Third party support – consider the above, and it's not surprising that third parties pretty much dropped the system, especially Western ones. The Vita failing though did mean certain third parties still came to the platform due to a lack of any other portable system that had a large enough installbase (e.g. Bravely games, Dragon Quest ports, Monster Hunter and the various non-Persona/Vanillaware Atlus games).
4. Missed chance on Nintendo's behalf to develop other ports for the system – specifically GameCube titles (the Luigi's Mansion port came way too late in the console's lifespan).
Leave a Reply