[Let's Talk] Nintendo remakes you'd like to see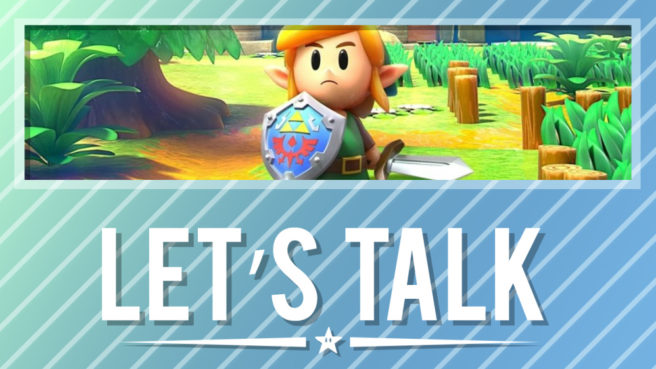 Remakes and re-releases are showing no sign of slowing down in the gaming industry. For its part, Nintendo has produced quite a few remakes of its own. Zelda: Link's Awakening, a redone version of the Game Boy classic, will soon be coming to Switch – and that's just one example. Zelda has certainly seen its fair share of remakes, but other IPs like Metroid and Pokemon have been given the same treatment.
Is there an older Nintendo game that you hold near and dear to your heart that you'd like to be revitalized for the current era? That's what the focus of our Let's Talk topic this week. If you have any thoughts on the subject, please do share them with us in the comments.
Highlights from last week's topic: Your most wanted September game for Switch
Sir Grizzly of Magnum
Ni no Kuni.
Anthony Chowanec
Dragon quest XI S for sure. One of my favorite series. I've been a fan simce NES. I remember pulling all nighters playing the first one on nes. Got ix for ds tge day it came out definetly will be getting this day one as well. Still been playing DQ builders 2 and its great.
Also looking forward to links aeakening as i loved the gameboy one. Not quite as excited for that as i am dragon quest xi s though.
Illustrathor
Zelda, Ni No Kuni, DQ, Darksiders 2.
And probably some stuff that will announced during Indie World.
Kaydee Yewbirt
Upon reviewing, it doesn't look like I have even one game in September that I'm likely to buy. I really want to play AI: The Somnium Files, but it's rated M primarily for violence/gore and I can't deal with that stuff. The closest I can get, then, is Astral Chain on Aug 30th…which I still haven't decided on for sure…and Concrete Genie on October 8th. Which not only isn't September, it isn't a Switch game, either.
So I got nothin', I guess. Unless unspecified '2019' games Neo Cab, RF4S, Littlewood or Mineko's Night Market are suddenly released in September, but I'm not holding my breath. PINE got pushed to October, too, so it's not looking great for me in September. My October is packed, though.
Ben Hourigan
Most looking forward to DQ11, which I'll likely buy, but also quite keen on Link's Awakening. My brother and I both played that on my original Gameboy as kids, and it's still one of my favorite Zeldas.
Leave a Reply