[Let's Talk] Splatoon 2 Global Testfire impressions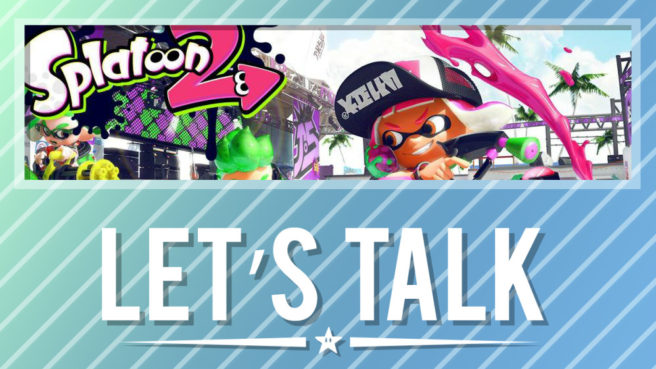 Splatoon 2 will be ready sometime this summer. However, Nintendo has been giving fans an early taste of the game with Splatoon 2 Global Testfire. Hour-long sessions have been taking place since yesterday, allowing players to battle against others online.
How many of you have had a chance to give Splatoon 2 Global Testfire a go? What do you think of the controls and new Muscle Musselforge Fitness stage? Did any of you skip the first title and might be willing to give this one a shot? Share your thoughts with us in the comments below.
Highlights from last week's topic: Which indie games are you looking forward to on Switch?
James Fox
For me
– Shakedown Hawaii (b/c i loved Retro City Rampage DX)
– Overcooked: Special Edition
– Stardew Valley
– Graceful Explosion Machine (primarily for my Geometry Wars fix)
– Pocket Rumble
– Treasurenauts
– Jackbox Party Pack 3
– Has-Been Heroes
– Battle Chef Brigade (very curious about this game)
– Constructor HD (*likely to import the physical release from the UK)
jbmindtrick
As I am not a huge epic AAA third-party game fan, one because I have been all Nintendo for more than 20+ years and two because I don't have time to devote to multiple epic games (Zelda BOTW is the exception) and three, not a shoot-em up COD etc. type (Splatoon the exception); the indie games are perfect for me. Honestly, I am looking forward to and open to all of them and I think they will be an awesome complement to the Switch. What I want out of Nintendo is the Switch getting first dibs to all indies along with Steam then other consoles later.
Jack Bankhead
There's lots for me… too many.
I added up the amount of money I'd need to get the games by looking at their prices on Steam. I'm screwed. It amounts to more than $300 dollars.
Most of these are niche games which is my favorite type of game, and most of these have local multiplayer. Local multiplayer is the best! But I'm screwed.
DeltaPeng
Celeste, and have an eye on Pocket Rumble, Wonder Boy The Dragon's Trap, Freedom Planet 2, Rime, Yooka Laylee, Dandara / Mr Shifty
Oh yeah, and I thought I heard talk of Towerfall potentially making it's way over. If it does and it plays well, that's a fantastic local multiplayer experience that'd be great to have on the go and/or in a more portable fashion.
SpectralDynamite
Yooka-Laylee, Pocket Rumble, Runner 3, WarGroove, and eventually Bloodstained.
Fast RMX and Shovel Knight are already getting a lot of attention from me when I'm not playing Zelda.
Yolkghost
I'm really looking forward to the stuff I couldn't play before on a Nintendo system but had fun playing with others, namely enter the gungeon and towerfall Ascension. But I can't wait for the stuff that hasn't hit consoles before like wargroove or hollow knight. The switch's portability just really sparks an indie interest in me.
Leave a Reply