[Let's Talk] Super Smash Bros. Ultimate impressions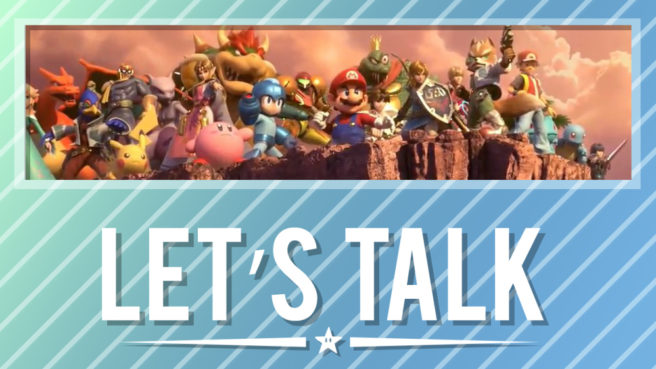 Way back in March, Nintendo unveiled Super Smash Bros. Ultimate. Several months later, the game is finally available.
Now that a week or so has gone by, we want to know what you think of Ultimate so far. Which character did you unlock first? Which mode have you been sinking the most time into? What was your first Spirit? If you have any thoughts about the game at all, be sure to let us know in the comments.
Highlights from last week's topic: What are you playing? – The Game Awards 2018 reactions
Locky Mavo
I thought it was pretty good this year. GotY was always going to be between GoW and RDR2, with Spider-Man as a possible upset, which were all very deserving, similar to last year's BotW and SMO with HZD as the upset.
They did have A few great surprises MUA3 coming and as a Switch exclusive was pretty awesome and the Outer Worlds looks really good and Crah Team Racing remaster is sweet as! Thought the biggest surprise has got to be Persona 5's Joker in Smash and the fact no one leaked it! And now because of this, the dlc characters could be absolutely anyone!
The show always has it bad parts, the long, sometimes awkward speeches, the constant ads, some uninteresting game reveals, the slight disappointment of no Metroid news, but the worst part of the show had to be the furry.
But overall, yeah pretty good.
Auragar
While I have like no interest in Super Smash Brothers seeing Joker in it actually makes me sort of want to get it just because I love him so much. Like it was so surreal and it still feels crazy that it actually ended up happening. He is an absolute amazing and out of left field pick for Smash and he completely deserves getting in. As for other things I mean it was the normal TGA affair with nothing too crazy, though I did enjoy getting to see Psychonauts 2 again especially in recent times when the company funding them is apparently having some issues financially themselves. CTR is not surprising but still pretty neat. The new #NotFallout(TM) is kind of neat to see especially after the whole debacle about 76, and even how ridiculously buggy 4 was even by Bugthesda's standards. Seeing Nintendo getting Marvel Ultimate Alliance 3 exclusive was pretty crazy too and knowing it is made by Team Ninja is interesting. MK11 bringing MK back to Nintendo is nice I suppose. No I wouldn't say I am miffed about something that was rumoured to be there not being there (MPT/4) because Trilogy is not gonna actually happen and I really didn't expect to see MP4 either because of course not.
FutureFox
I'm interested in the very first game that was revealed: Sayonara Wild Hearts. Looks poppin' but I didn't watch the majority of the show past the second award handed out. Though from what I've read the next day it was much to be expected though I disagree with the Best Action game. I'm not even a huge Spider-Man fan but I feel they got robbed, hard.
Leave a Reply