[Let's Talk] The Game Awards 2017 reactions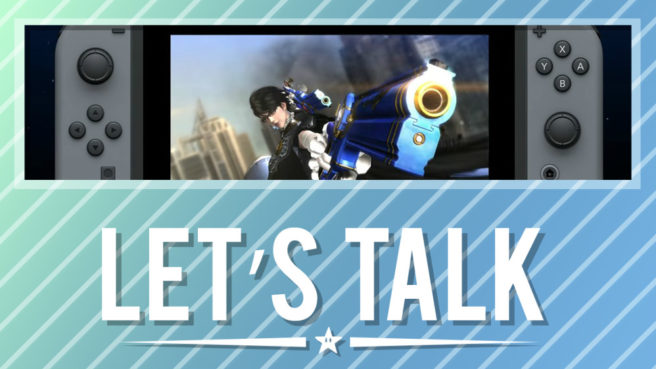 Just like that, The Game Awards have come and gone. All of the winners have been chosen, and many announcements were made along the way. Nintendo played a very big part in it all.
To get things started, The Champions' Ballad DLC was properly unveiled for Zelda: Breath of the Wild. If that wasn't enough, it launched right after The Game Awards ended.
Nintendo didn't just stop with Zelda. Bayonetta 1 and 2 were announced, which was a somewhat surprising announcement. Nintendo of America president Reggie Fils-Aime then appeared for a brief interview… and promptly revealed Bayonetta 3. How many people saw that coming?
Aside from all of the reveals, Nintendo took home several different awards. The crowning achievement was for Zelda, which won "Game of the Year", and beat out a few different games – including Super Mario Odyssey.
So with another year of The Game Awards in the books, how is everyone feeling about it all? What'd you think of Nintendo's announcements? Were you surprised or disappointed with any of the winners? Let us know how you feel below.
Highlights from last week's topic: What are you playing? – December 2017
OlDirtyCatTurd
Majoras Mask 3d (first time playing MM on any platform…it's amazing) and Kirbys Adventure 3d, when I have only a few minutes to game. Then about 50 other games in my backlog
gurbeergill
Resident Evil Revelations 1. Loved it on the Wii U. The frame-rate is excellent on the Switch.
Will be playing Revelations 2 soon. Can't wait!
Daring Dirk
Xenoblade Chronicles 2. I'm only 7 hours in but it has been absolutely magical this far. I will also play the upcoming Zelda DLC this month. I also casually play Rayman currently. I bought it during the sale but I have played through it before. It's a good game to have on the Switch though. It really offers a lot of replay value and the art direction makes it a pretty timeless game. I would like to get Resident Evil R 2 as well but it simply has to wait a little longer because I want to fully dedicate my limited gaming time to XC2 and BotW. I still can't quite believe how good they are.
Roto Prime
I like Xenoblade 2….but the UI options…or lack of makes me so sad, Can't play it on my TV and all Joy cons are at Nintendo ;______; I wish and expected it to have the same options as Xenoblade X for the display…..I will keep playing Skyrim and Resident Evil Local <3
Leave a Reply