[Let's Talk] Third-party games you'd like to see ported to Switch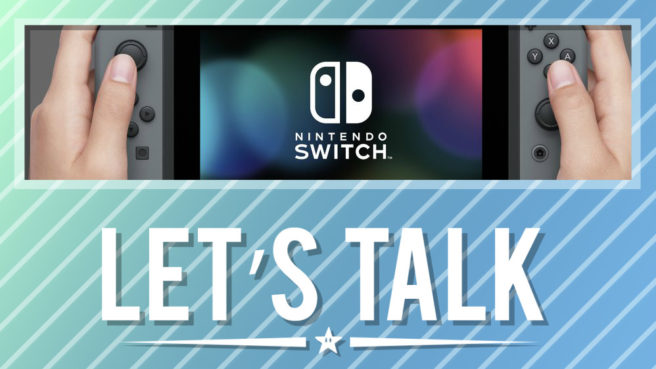 Switch continues to receive new games, but older titles are being brought over as well. We've seen this with third-parties, and even Nintendo. Although in Nintendo's case, their "ports" have some extra bells and whistles – like the revamped Battle Mode in Mario Kart 8 Deluxe and new arcade fighters for Pokken Tournament DX.
Capcom recently announced Resident Evil Revelations Collections for Switch. That could be just the tip of the iceberg, as the publisher seems to be preparing more titles for the system as well. So I thought this could pave the way for an interesting topic to discuss: third-party games we'd like to see ported to Switch.
I'll get the discussion started here. There are two clear games that come to mind when I think about third-party games I'd like to see brought over to Switch. With rumors about Okami being released on the PlayStation 4 and Xbox One later this year, a Switch version would be lovely. I'd happily buy the game for a third time if it meant being able to play it on the go. I'd also really like to see Persona 5 on Switch. I played through the entirety of Persona 4 Golden on the PlayStation Vita, and having that handheld experience would be fantastic.
But how about you? Is there any game – or games – in mind outside of Nintendo that you'd like to see make the jump to Switch? If not, that's completely fine as well. Share your thoughts with us in the comments below.
Highlights from last week's topic: What are you playing? – August 2017
Lance Devon
Seriously just eating my backlog of Wii U games. Got Runbow a week ago and finally getting in on it. It's actually… Pretty damn amazing.
Outside that doing Ever Oasis for some time now, almost took me entirely away from the Switch for the time being.
Jack Bankhead
I need to be playing more Splatoon 2. I preordered it and played on release, but I was on a vacation with really bad wifi, and now there's school.
I got Rocket Fist, fun little game. I hope to play it with some buddies. I'll probably be getting some indies, too.
Busterblade
Been playing the MH: Stories demo, surprisingly good actually. I'll probably pick that up at some point. Hell knows that's all the MH we'll get for a while 😛
Khaaaaan!!!
Re-playing again Perfect Dark nothing to play right now at least in my side…..
Leave a Reply