[Let's Talk] What are you playing? – February 2020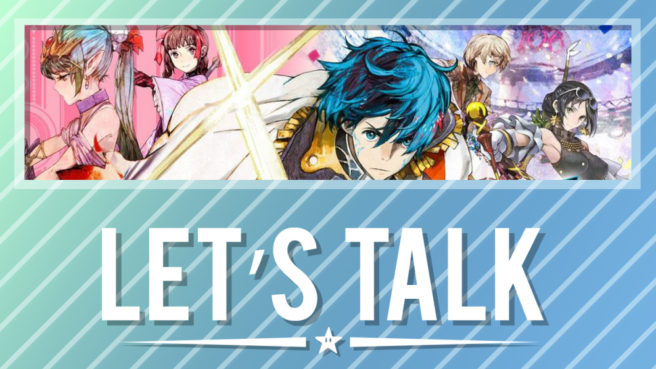 A new month rolled right on in yesterday. Now that we're in February, we want to know what you've been playing.
Have you started up Tokyo Mirage Sessions #FE Encore? Playing a different game or even a system other than Switch? No matter the case, let us know in the comments below.
Highlights from last week's topic: What you want to see from Nintendo in 2020
Padre
Nintendo needs better lineup this year if it wants to get consoles sold. Some are maybe starting to wait new generation stuff unless theres something to go for…
As always, something like Wave Race or Pilotwings would be nice, both could benefit from gyro controls as well if thought through.
Animal Crossing will probably sell pretty well, not sure about Xenoblade, it might be for the biggest fans only, still feels a bit early for remaster or "definitive edition".
Pretty dry start (until Direct). Lots of older stuff rereleased, its almost like Switch belongs to the previous era more and more.
Luke WalkingMoonTree
I really hope we see Metroid 5 this year: MercurySteam did an outstanding job under Sakamoto's guidance in remaking an outdated GameBoy game, now it's time to see what they can do to bring the series forward on a more powerful hardware. I also think it'd be thrilling to se a Metroid game release during the "Metroidvania Renaissance", I would love to see what lessons the developers could take from amazing games such as Hollow Knight or Bloodstained, while trying to stay true to the Metroid formula. I think it'd be a very challenging game to make, but I'm confident they can deliver something really great.
Mark
I'd love if Nintendo embraced single-player RPGs. Yes, Xenoblade is nice, but I'd like an actual GOOD Paper Mario. I'd also kill for a remaster of one of the holy trifecta of SNES Squaresoft RPGs: Super Mario RPG, Final Fantasy VI, or Chrono Trigger.
Otherwise, just keep doing what they're doing, and also bring out BOTW2 for this holiday.
Supporter
A sequel to Metroid Fusion in the vein of Metroid: Samus Returns would be amazing to see since the story hasn't moved past Fusion. I'd be cool with a Super Metroid remake, which has been rumored as well. Since most of Nintendo's big name franchises are on the Switch, it would be nice to see a few overlooked series return like Wave Race or Kid Icarus.
At some point, it would be nice to see a 3D Kirby game and a sequel to Fire Emblem Warriors with a more varied roster. Otherwise, I'm pretty open to new IP and anything else Nintendo has in the works. I wouldn't be surprised to see something for Mario's 35th anniversary this year, which means the Breath of the Wild sequel could be saved for Zelda's 35th anniversary next year.
Leave a Reply