[Let's Talk] What are you playing? – March 2016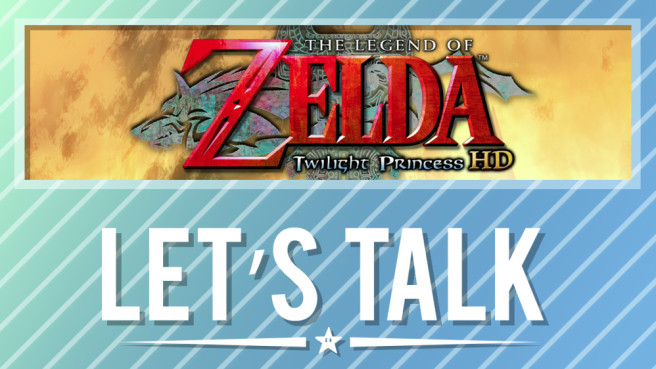 Let's Talk #42: What are you playing? – March 2016
It's been a little while since we last had a Let's Talk topic dedicated to the games we're actually playing. That's what we want to hear from you guys about this week!
As for me, I'm not playing too much at the moment. I just finished Rhythm Thief & the Emperor's Treasure a couple of days ago, which I enjoyed quite a bit more than I anticipated I would. The rhythm games get quite challenging towards the end!
I'm also thinking about starting up Zelda: Twilight Princess HD soon – maybe next weekend. I do have a huge backlog that I've talked about plenty of times before… but I have such fond memories of Twilight Princess, and I've really felt like going through that one again as of late. We'll see.
So how about you guys? Which games have your attention at the moment?
Highlights from last week's topic: March 2016 Nintendo Direct thoughts
Supporter
I'm so happy Rhythm Heaven is actually coming to other regions! Hyrule Warriors Legends getting a season pass is a plus for 3DS owners and a minus for Wii U owners. I'm curious as to why Nintendo doesn't offer a deal for them unless they do when all the DLC is out.
Mario and Sonic info was cool. I was expecting a new Kirby on 3DS next year for the 25th anniversary so I'm surprised about one coming this year!
The Wii U didn't have a ton of titles in my opinion. So I'm not sure what to think. Pokken Tournament looks good. Star Fox Zero might be good, but I'm not sure it's for me.
Overall, pretty solid Direct with some fun surprises and twists! But it makes the wait for E3 (and Zelda Wii U news) all the more bearable.
TheDonRob
Personally I wasn't super impressed with the content of the direct but I didn't have real high expectations since it just followed a Q1 of several larger-ish releases.I was really excited about the new paper mario game and the new korby game with new amiibo! I'm just glad they continued doing directs and continue to produce great games. Can't wait for the NX reveal and everything else they have planned for E3. 🙂
JasonBall
As a Zelda fan, I was sorely disappointed about the lack of Zelda news or mention of the anniversary. We saw the announcement for Twilight Princess HD, Hyrule Warriors Legends news, free Tri Force Heroes DLC, and a Zelda U snippet all in the one November Direct. Here, we got nothing but an ad for the retrospective and Warriors DLC news.
I see potential for the 3DS still going strong this year with new VC games and Kirby, who's always been at home on handhelds. But the Wii U looks, as usual, unfortunately empty.
The best thing they announced for me was the English name and release date for Tokyo Mirage Sessions #FE, previously Genei Ibun Roku #FE. It looks amazing graphically and gameplay-wise. I was very afraid they'd cancel the localization after its horrible sales in Japan, but nope.
Jake R.
There were an awful lot of games I was interested in. I've been really burning myself out on RPGs lately, so I was kind of glad not to see many, and to see that this paper mario isn't too heavy on that formula. The TMS#FE game seems so off the wall that it will still probably be refreshing compared to the 3 or 4 RPGs I'm playing right now.
I'm really excited for the mario maker content. I think the pink coins in particular will make for some great new types of levels. I'm kind of meh on mandatory bosses though, I can only take so many giant winged bowser fights.
The new Kirby game looks fun, and the amiibo line looks really cool. I know I'll have to get waddle dee, but I'll probably wind up with the whole line eventually. The last game was pretty good, and this looks like a straight sequel.
I didn't quite understand what the splatoon update was all about, other than the balancing part. What is up with those packs? Is it new weapon combos, or just a highlight system? I thought the names of the weapons seemed a bit different. We'll see.
Lots of other games my wife or I were also interested in. Star Fox, Disney art academy, monster hunter, even the free amiibo game. Overall, I was pretty satisfied. The only missing thing I really wanted and expected was Picross 3D 2, but I'm still elbow deep in picross games, and the rumor of that zelda one through my Nintendo that just cropped up seems like it will add to it.
Leave a Reply