[Let's Talk] What are you playing? – November 2020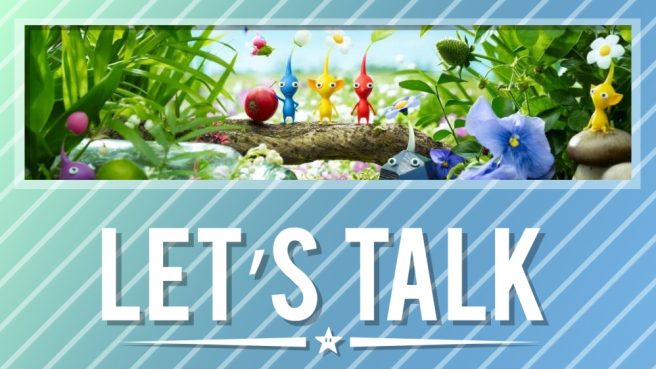 A new month rolled right on in this week. Now that we're in November, we want to know what you've been playing.
Are you going through some of Nintendo's recent releases like Mario Kart Live: Home Circuit or Pikmin 3 Deluxe? Or perhaps you're trying out the games dropped as part of the latest Nintendo Direct Mini: Partner Showcase such as No More Heroes or Part Time UFO? No matter the case, let us know in the comments below.
Highlights from last week's topic: Nintendo Direct Mini: Partner Showcase – October 2020 reactions
Andrew
When these Partner Showcases started, I was fine with them, but felt like they got off to a rocky start. The quality has gone up though, and it feels like Nintendo's improved the format, and has gotten better about getting some hard-hitting announcements. This one was easily the best yet, and most of the games would have fit perfectly in a standard Direct.
As fun as the shadow drops have been, I want normal Directs back, if only for a sign of a return to normalcy. That being said, I'm happy with the showcases overall, and wonder about the future of them. Will they be folded back into standard Directs in the future, or kept around to give 3rd Party announcements their own spotlight, while 1st Party titles have their own space? Either way, the end of the year is looking decent, and 2021 seems like it's going to be very exciting for gaming.
Fayrin
I think that this one was my favorite Partner Showcase, but I might be biased. I just couldn't be happier with the new BokuMono game, and I'm also looking forward to Rune Factory 5 and Bravely Default II!
JasonBall34
Part-Time UFO. I don't care about anything else that happened. Legit one of my favorite games ever. So, so happy it's gotten an expanded port. I am playing it a lot. Tower of Infinity and some of the Hard Mode levels are super hard though. I'm a little disappointed most of the new content is so hard (relative to the regular levels) but it's great fun nonetheless. The achievement board (works just like Brawl, Air Ride and Kid Icarus Uprising) is a great improvement to the Google Play Games Achievement List but some of the achievements just feel like artificially difficult derivative challenges to extend the game and are not organic achievements. Still, the core game is so strong, I can easily forgive some disappointing port choices. And it's been ported perfectly. I was a little apprehensive that a physical stick would make the physics feel different, but my skills translated perfectly. It was like I had just played yesterday when I hadn't actually played in several months. So glad they didn't tweak the physics.
Leave a Reply