[Let's Talk] What do you want to see from Pokemon Scarlet / Violet?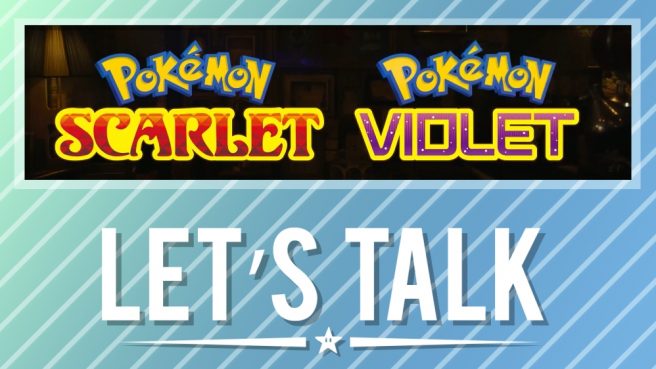 For Pokemon Day back in February, Pokemon Scarlet and Pokemon Violet were announced for Switch. Only a few details have been revealed thus far, including the starters: Sprigatito, Fuecoco, and Quaxly. The games are also said to have "an open world where various towns with no borders blend seamlessly into the wilderness."
If Pokemon Scarlet and Pokemon Violet see the series' traditional marketing cycle, there's a good chance that we'll be getting new information soon. And if that's the case, it's the perfect time to talk about what you'd like to see from the new titles. Are there any types of features you're hoping will be in the games? Let us know in the comments below.
Highlights from last week's topic: June 2022 Nintendo Direct hopes and dreams
SwedishChifter
I'm not picky. If they have a few more announcements for the year. Great!
One hope I do have is a Golden Sun revival.
[GB-LUIGI]
I don't usually predict stuff for new games or new game trailers , but the 1 thing I think has to happen is make an announcement of if we are ACTUALLY getting GB , GBC & GBA games for NSO . Also give all of us a release date window of when MK 8 Deluxe Booster Course Pass Wave 2 will be dropping
Folezicle
Astral Chain 2, Grezzo Zelda remasrer and Metroid Prime 4 for first-party..
thurd-Party I'd love to see some of the original Yakuza's get a port and maybe a new spinoff. Oh and Persona
Leave a Reply