[Let's Talk] What would you want out of an animated Mario movie?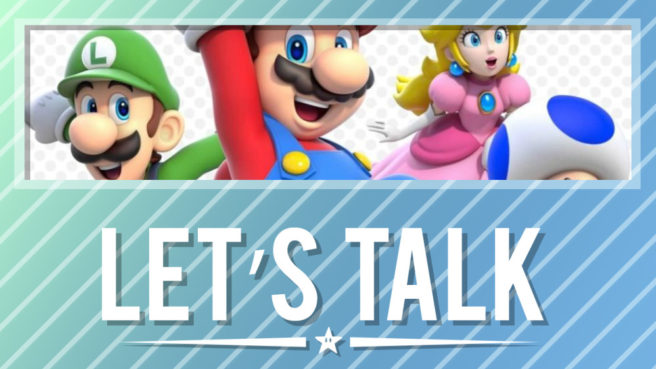 The Wall Street Journal reported this week that a new animated Mario movie is on the way. Illumination Entertainment, the studio behind the Despicable Me and Minions films, has been apparently pegged to work on Nintendo's project. It's far from an announcement, but The Wall Street Journal tends to be accurate with these kinds of reports.
Just the thought of any new Mario movie may strike fear into the hearts of dedicated Nintendo fans. There was a Super Mario Bros. movie way back in 1996, though many would say that it was downright terrible. If Nintendo is making a new Mario movie, you still have reason to be cautious. However, there would be a couple of things going for it.
First, Shigeru Miyamoto should be on board. The Wall Street Journal said that Miyamoto was pushing for a producer role. The fact that it would be animated also helps big time. Live action doesn't make much sense for Mario, but animation is much more appropriate.
So let's just say that this movie is in fact happening. Is there anything in particular you'd like to see from it? What about things you'd like to see Illumination Entertainment and Nintendo avoid? Let us know in the comments below.
Highlights from last week's topic: What are you playing? – November 2017
Sinton
The Legend of Zelda: Link's Awakening DX on the 3DS. I'm about halfway, and it's been amusing so far.
Hylianola
I've been playing Odyssey, the Octopath Traveler (which may make me buy the game) and Bravely Second demos, daily Badge Arcade / FE Heroes / YGO Duel Links / Tales of the Rays / FF Brave Exvius, and debating whether Pokkén will entertain me long-term. I also played Dead Space for the first time on Halloween.
TheWeasel
Odyssey, ya see!
Not even Fire Emblem Warriors could keep me from playing Salmon Run on Splatoon 2 literally every time it was live, but Odyssey is now occupying 100% of my Switch time. I went on vacation last Friday and you bet I played Odyssey in handheld mode every day until I got back. An experience like that is only possible on the Switch!
Been having a complete blast exploring each area thoroughly instead of rushing ahead in the story!
Force
Fire Emblem: Warriors. Got me all the special weapon scrolls and am now on the looooooooooooong road to unlock a certain character 😛
Lord Drieg
I wasn't interested in Odyssey, so I havent bought it yet. It's something I think I'll look at buying when it's on sale. Or maybe if I win it in a giveaway.
So what have I been playing instead?
Been splatting squids, kids, & salmon in Splatoon 2, sure. But WayForward, Tom Happ, & Sumo Digital have stolen my heart, money and time with The Mummy Demastered, Axiom Verge, and Snake Pass respectively.
Leave a Reply