[Let's Talk] Will you be buying the Switch Lite?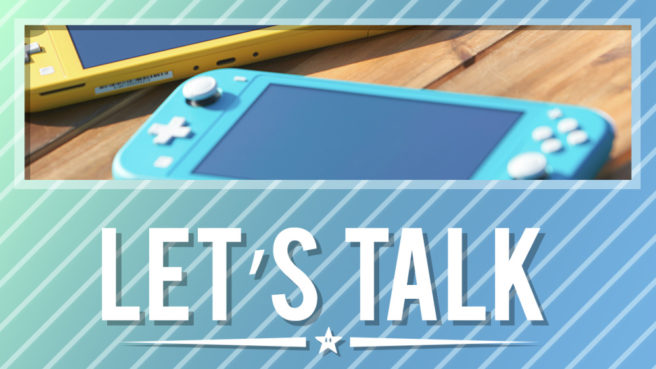 The biggest Nintendo news of the week was undoubtedly the announcement of the Switch Lite. Out of nowhere, the news was casually dropped on Wednesday morning.
Nintendo has described the Switch Lite as a fully dedicated handheld gaming experience. Output to the TV is gone, as is the ability to detach the Joy-Con as well as several features like HD Rumble. However, the price is significantly cheaper, it's a bit lighter, and the battery should last longer. Oh, and now there's finally a proper d-pad.
We want to know: will you be purchasing the Switch Lite when it launches later this year? Or are you perfectly fine with the current Switch you have? Perhaps you don't have the system yet and this will be a new opportunity to get in on the fun. No matter your situation, let us know how you're feeling about the Switch Lite below.
Highlights from last week's topic: What are you playing? – July 2019
Anthony Chowanec
Mostly been playing final fantasy ix. Want to get that finishd before dragon quest builders 2 so have to hurry.
The Nintendo Boy
I bought Wolfenstein: The New Order on my PS4 last night, so I've been playing that. Also been playing Doom (PS4) and I've also decided to return to the N-Sane Trilogy on Switch after a few months hiatus.
Addy
I imported and played the Rockman X games, all five of them. And that's it.
Leave a Reply