Update: Platforms – Level-5 reveals new cross-media project Megaton Musashi, will be on 3DS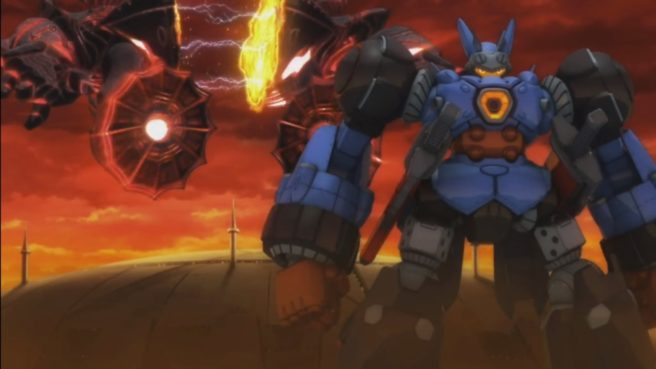 Update: Despite showing game images on 3DS, Level-5's new website says platforms are TBA. This should still be bound for Nintendo platforms, but it may end up on something else instead… like NX, perhaps? In any case, we'll continue to label Megaton Musashi as a 3DS game until we hear otherwise from Level-5.
---
Today, Level-5 finally unveiled its latest cross-media project: Megaton Musashi. We have confirmation that the new IP will appear on 3DS.
Here's what we know thus far:
– Takes place on Earth
– Year 2118
– Invaders from outer space known as "Dorakuta" devastated the planet
– The protagonists and main characters pilot giant machines called "Musashi" to combat the Dorakuta
– Memories of mankind's downfall have been erased from the minds of the human race, who were evacuated to a shelter at the time of the Dorukatua's invasion
– Protagonists: Ryougo Hijikata, Yamato Ichidaiji, and Teru Asami
– These characters seem to be "chosen people" whose minds were not erased
Megaton Mushashi will be receiving a TV anime plus a multiplayer-style action RPG on 3DS and seemingly tablets. You can watch a trailer for the anime below.
Leave a Reply