Lil Gator Game update out now, patch notes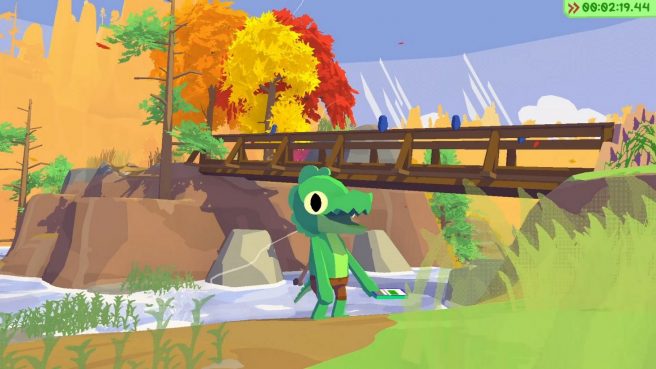 Playtonic and Mega Wobble have issued a new update for Lil Gator Game.
This highlight is the inclusion of a Speedrun Mode in the settings. On top of that, quality-of-life improvements have arrived with several tweaks and bug fixes.
The full patch notes are as follows:
Speedrun Mode

Added Speedrun Mode to settings:

Adds an in-game timer
Auto attack swings at max speed
Fast forwards through all text
Limits framerate to 60 during dialogue, to ensure consistency between runs.
Skips name input and instead gives player a name automatically.
Added "automatic name" setting. Allows user to customize what name will be used.
Added "customize time checks" submenu. Allows user to customize checkpoints for the in-game timer.

Tweaks

At the end of the game, Big Sis is a little more talkative.
Foliage no longer obscures the camera as much.
Becca and Summantha give slightly more clear hints.
When finishing hitting the rock for Susanne, it's now slightly harder to accidentally skip the first line of dialogue that starts up.
The portrait can now be picked up by interacting with it.

Bugfixes

Franny will no longer forget to give a crafting idea.
Junk Shop no longer breaks when using a special setting.
Sam actually throws his pencil the second time.
Tutorials no longer display for unequipped item slots.
Jada remembers to blink.
While using a special setting, you can still get "Oof!" achievement
Twig no longer loses track of you.
Challenge buttons trigger more consistently.
Misc bugfixes.
Fixed some typos.
All players on Switch can download the new Lil Gator Game update now.
Leave a Reply