Mario Golf: Super Rush gets first review in Famitsu, full translation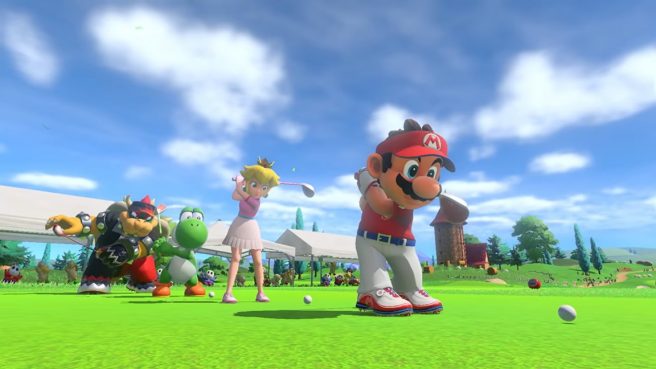 This week's issue of Famitsu features the first review for Mario Golf: Super Rush. Four editors weighed in, handing out scores of 8, 8, 8, and 9. That's a total of 33 out of 40.
We've gone ahead and prepared a translation of the Famitsu review. Continue on below to read it in full.
Reviewer 1 – 8

In typical Mario fashion, the game's new rules and courses remain a great multiplayer experience. Though it feels more like a party game, the controls are also very straightforward, and I was impressed at how easy it is for newcomers to learn golf on the fly. The addition of the Golf Adventure mode, where you raise and strengthen a Mii character, is also welcome.

Reviewer 2 – 8

Judging the strength and timing of shots with a single gauge and then executing with the press of one button is a big plus, as was the ability to hit a ball by swinging a Joy-Con. On top of standard golf rules, being able to maneuver the ball after you hit it was a unique addition, and while playing with a timer in mind is a different kind of challenge to regular golf, it's still a great time. Messing with your opponents during competition isn't going to be for everyone, but is a lot of fun if that's your thing.

Reviewer 3 – 8

Speed Golf is an amazing mode that turns the golf concept on its head. Seeing balls you and your opponent hit fly through the air duking it out feels like a brand-new sport. Golf Adventure is also a great way to experience first-hand the different rules and tricks the game has to offer. Elements like the power gauge are very easy to grasp which make standard golf feel comfy.

Reviewer 4 – 9

Speed Golf feels like an innovative mix of a racing game mixed with golf. The game mode allows for new strategies you wouldn't expect out of regular golf games. Like the other titles in the series before it, the game does a great job of bringing out the best things about golf and does a great job guiding the user through its controls. In Golf Adventure, you get to watch your character grow alongside while you improve as a player, which is a lot of fun.
Mario Golf: Super Rush launches for Switch on June 25.
---
Big thanks to Jarop and centurionnugget for their assistance with this translation.
Leave a Reply