Mario Golf Aces was considered as a name for Mario Golf: Super Rush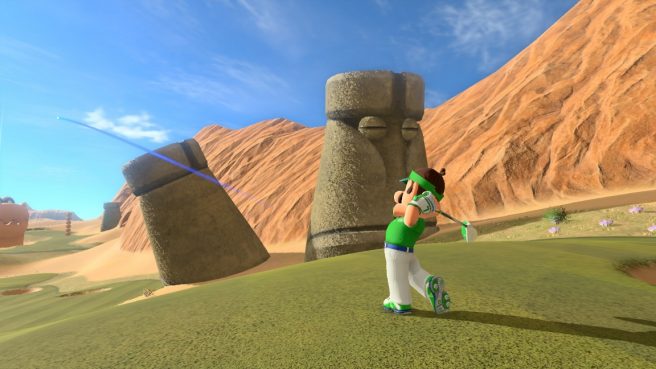 Nintendo Dream recently conducted an interview with some of the lead staff involved with the development of Mario Golf: Super Rush and shared some interesting news. Camelot's Hiroyuki Takahashi (producer) and Shugo Takahashi (director), along with Nintendo's Shinya Saito (producer) and Tomohiro Yamamura (director) gave readers a peak behind the development curtain by talking through their experiences making the game.
We know that the final subtitle ended up being "Super Rush", but another name was considered during development. Following the success of Mario Tennis Aces, it turns out that "Mario Golf Aces" was also considered as a potential name for Mario Golf: Super Rush, according to news shared with the Japanese magazine.
Below is our translation of their thoughts on why it was considered and how they ultimately landed on Super Rush:
The title of the game is a big change after all the games with 'Tour' in the title.

Saito: We wanted to highlight the spirit and speed of Speed Golf. "Super Rush" does a good job depicting the momentum of golf balls flying in the hole one after the other.

H. Takahashi: We thought it'd be "Aces" until we heard the title.

S. Takahashi: Tennis was Mario Tennis Aces, so you thought it would be Mario Golf Aces? (laughs)

Saito: 'Aces' was a candidate at one point… (laughs)
The Mario Golf: Super Rush interview covers a range of topics from the team's thoughts on Adventure More, DLC, and much more. Stay tuned for a full translation of the interview here on Nintendo Everything very soon. You can also read our review here.
Leave a Reply