Mario Kart 8 DLC leaked – new and returning courses, Zelda, Animal Crossing, F-Zero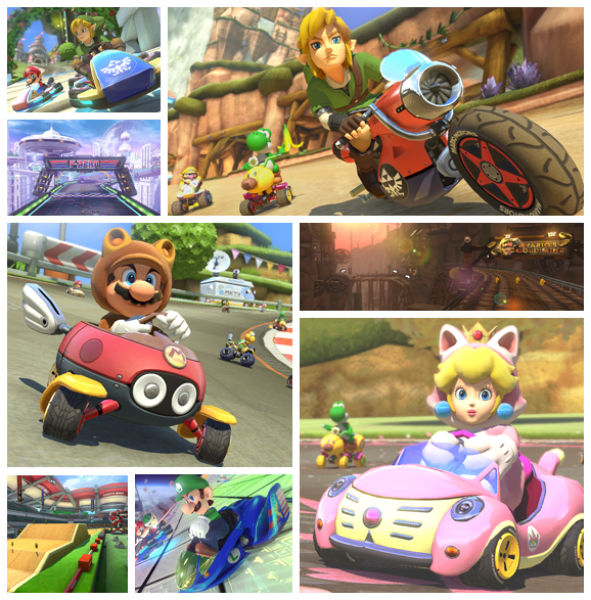 A listing on Nintendo's UK store has outed the existence of some new and exciting downloadable content for Mario Kart 8.
The company is planning on introducing two new packs, each featuring characters, vehicles, and courses.
Here's the full rundown:
Each Add On Content pack will contain two new cups, each with four courses, which, in total, increases the number of available courses by 50 percent. The Add On Content packs include classics like Wario's Gold Mine from Mario Kart Wii, as well as new courses, some taking place in the worlds of The Legend of Zelda and Animal Crossing. New vehicles will also arrive with each pack, including the Blue Falcon kart representing the F-Zero franchise in the first AOC pack.

Mario Kart 8 Pack 1 – Released: November 2014

Pack 1 includes:

3 Characters: Tanooki Mario, Cat Peach, Link
4 Vehicles
8 Courses

Mario Kart 8 Pack 2 – Released: May 2015

Pack 2 includes:

3 Characters: Villager, Isabelle, Dry Bowser
4 Vehicles
8 Courses
The Legend of Zelda X Mario Kart 8 – AOC Pack is priced at £7.00. Check out the gallery below for screenshots.
Leave a Reply