Mario + Rabbids Sparks of Hope dev on relationship with Nintendo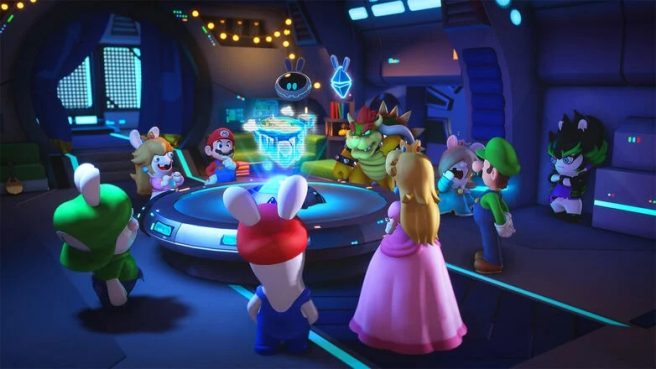 In an interview with Nintendo Everything, Mario + Rabbids Sparks of Hope producer Xavier Manzanares spoke about the team's relationship with Big N.
Just like with the first game and Donkey Kong Adventure DLC, the company has an "advisory role" and Mario creator Shigeru Miyamoto "is testing the builds". Manzanares also noted that the bonds between the two sides are "stronger" now. That's what allowed for elements like the hybrid between Lumas and Rabbids as well as having Bowser playable.
Manzanares shared the following with us:
The relationship with Nintendo is very good. Of course, now we've worked with them for eight years, so obviously we started to know them, they know us. The challenge was different. The first game was all about discovering this new brand and the relationship between Mario and Nintendo IPs and the Rabbids, and of course having Mario in a tactical game as well. So all of that was the discussions we had at that time.

Now they have the same role, an advisory role. Mr. Miyamoto is testing the builds like he did on Kingdom Battle. They were also telling us that it's your game, it's your vision, you go where you want to go and then we'll give you feedback gameplay-wise, scope-wise, and then it's up to you to decide what you want to do with that.

When it comes to the Nintendo IPs, this is a little bit different. We have to validate everything – the story, the backstory of the characters, their archetype – everything that is linked to Nintendo IPs we have to validate.

Again, I guess it's quite similar to Kingdom Battle – maybe the only difference is the bonds are I guess stronger now because we already did one game and a half together before Sparks of Hope. I guess that's why we could add things like real-time movement in battle instead of using a cursor or fusing Lumas and Rabbids together, which was a big bet and a lot of discussion with Nintendo. Having Bowser in the game with Mario in an adventure game also. Those are good examples of the strong bonds that we started to have with them.
Mario + Rabbids Sparks of Hope launches for Switch on October 20, 2022.
Leave a Reply