Mario + Rabbids Sparks of Hope team's experience with Switch and Snowdrop engine allowed for bigger scope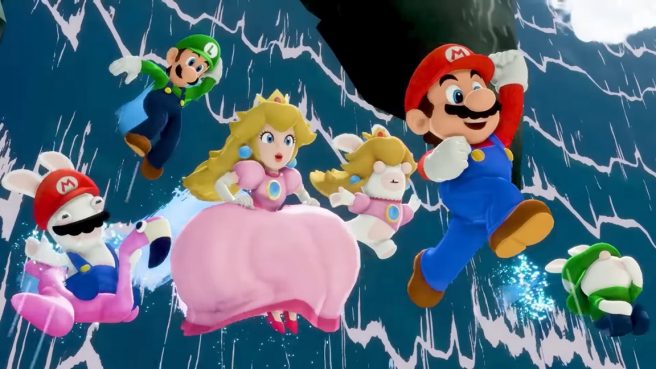 We recently chatted with Mario + Rabbids Sparks of Hope producer Xavier Manzanares, and one of the things we asked about is whether the team has been able to do more with the game from a graphical standpoint. After all, Mario + Rabbids Kingdom Battle came out in 2017, so Ubisoft Milan and Ubisoft Paris have been working with Switch for quite some time now.
Manzanares mentioned that the experience gained with both Switch and the Snowdrop engine has allowed for an increase hope. There are some aspects that may not have been possible a few years ago.
Manzanares shared the following with us:
"We have way more experience first of all in Snowdrop, which is the engine we worked on for the Mario + Rabbids games. Then we also have way more experience on the Switch platform. We know how to work on it even more than we ever did in the past, so basically this has a huge impact on what we managed to do in Sparks of Hope versus what we did in the past with Kingdom Battle.

So for instance, having multiple planets in space and each planet is quite big. We didn't want to have performance issues, so basically we went on and the scope is way bigger because of that. We have more experience and maturity with the engine and the platform. That's also explaining the style and artistic direction that we went for with Sparks of Hope, and maybe something that we would not have been able to do in the past in 2017 or before. We're very proud of what the team managed to do, and between the engineers and the artists, when it comes down to the graphics, it shows the experience and maturity we have in production now."
Mario + Rabbids Sparks of Hope will be available for Switch on October 20, 2022.
Leave a Reply