Mario + Rabbids Sparks of Hope – The Last Spark Hunter new details revealed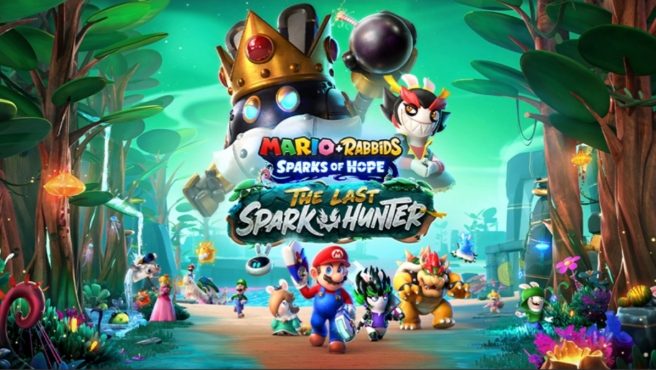 New details about the next wave of DLC for Mario + Rabbids Sparks of Hope, The Last Spark Hunter, have been revealed. This comes courtesy of a notice via the official Switch news channel.
We previously heard that the DLC would feature the Melodic Gardens, but the news post shares much more. Kanya, the Last Spark Hunter, is the main threat here and comes with the Mecha King Bob-Omb weapon. Golems and Fieldbreakers will also be some of the enemies players will take on.

Here's the full rundown:
As they are approaching Cursa's Stronghold, Mario and his friends detect an intriguing signal from the Melodic Gardens, an enchanting musical planet galaxy-famous for its harmonious biophonies, produced by a beautiful alien-like nature. Suspecting a new Darkmess invasion, the Heroes change their course only to find themselves trapped on a silenced planet.

Explore the Melodic Gardens and investigate to find the origin of the threat looking over this place that was once vibrant with music. Meet the planet's wild inhabitants, explore the musical jungle and the mysterious ruins scattered around this new biome, and sail through the vast sea and sparkling lakes on your newfound boat. But tread carefully, as new enemies await you on this dangerous path. Golems and Fieldbreakers roam the planet and will provide new tactical challenges, even to the most experienced.

Saving the Melodic Gardens will ask you to face Kanya, the Last Spark Hunter. This highly dangerous and techy villain will stop at nothing to accomplish her nefarious plans. Be aware, stopping her won't be easy, as she has created an all-powerful never-before-seen weapon: the Mecha King Bob-Omb.
The final piece of Mario + Rabbids Sparks of Hope will feature Rayman. In case you missed the new teaser from last week, you can check that out here.
Mario + Rabbids Sparks of Hope is available on Switch now.
Leave a Reply