Mario Sports Superstars details – training mode, 18 playable characters, more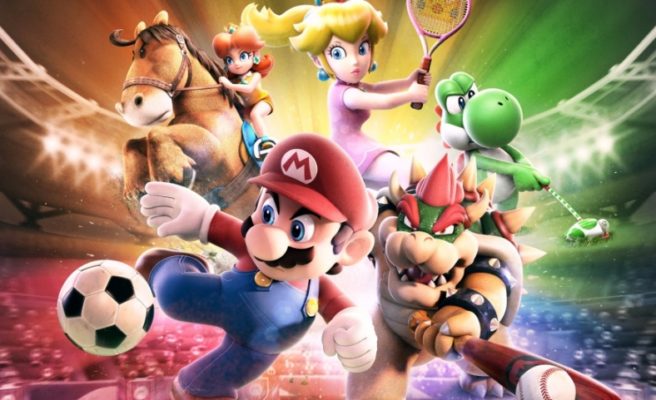 We haven't heard much about Mario Sports Superstars since its announcement during the September Nintendo Direct. However, a few details were included in this month's Game Informer, and now we know even more about the game. Nintendo put up a fact sheet on its website which goes a bit more in-depth.
The first thing mentioned is that you'll be able to "hone skills in training". In other words, a training mode should be included. The same paragraph also mentions that you can "pick Mario, Waluigi, or one of sixteen others", meaning there should be 18 playable characters.
Moving onto the sports themselves, we have actual information as to how the horse racing will play out. You'll build a stable of horses, then train them before moving on to actual races. In-field shifts will be a part of baseball while soccer will let you change your team's formation.
Continue on below for the full fact sheet.
Five full-on sports—Soccer, Tennis, Golf, Baseball, and Horse Racing—bring the challenge and depth you demand to Nintendo 3DS systems. Take on friends and rivals in local or online multiplayer, hone skills in training, or tackle single-player tournaments. Whether you pick Mario, Waluigi, or one of sixteen others, you're on the road to superstardom!

Before long, you'll have mastered the ins and outs of each sport: learn when to use an infield shift in Baseball, change your team's formation in Soccer, and more. Even Horse Racing is surprisingly deep! Build a stable of horses and train them well to win the day in the first-ever horse races in series history. But remember: these aren't normal sports—they're Mario Sports. Expect unexpected thrills and power up to stomp the competition.

– Five full-featured sports: Soccer, Tennis, Golf, Baseball, and Horse Racing!
– Play as your favorite Mario characters, like Yoshi, Bowser, Peach, and more!
– Horse Racing makes it's Mario Sports debut
– Take on friends and rivals in local or online multiplayer
– Single-player tournaments and training mode provide hours of feverish fun
Leave a Reply