Mario Strikers: Battle League gets new demo on the eShop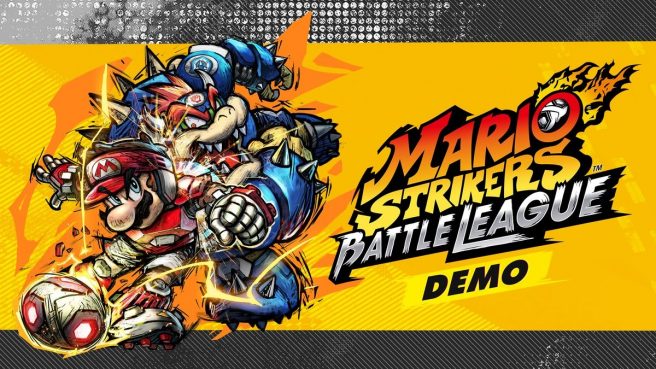 A new demo for Mario Strikers: Battle League is now available, Nintendo has announced. It can be accessed via the eShop.
Those interested in the demo can try out "a limited selection of characters, stadiums, and matches". Some modes can be played a limited number of times. Quick Battle lets you play up to seven matches and for Cup Battles, the Cannon Cup is playable once.
Mario Strikers: Battle League technically had a demo prior to launch with its "First Kick" event. Since it was online-only though, a Nintendo Switch Online subscription was required. Nintendo let fans try out Versus Everyone or Join Friends during certain periods a week prior to release.
It may seem strange for Nintendo to put out a new demo now given how the game has been out for several months, but the company could be looking to breathe new life into it. Another three update is scheduled to arrive in the future with more characters and other content. Past updates have brought about Daisy and Shy Guy as well as Pauline and Diddy Kong. You can find more information here and here.
Mario Strikers: Battle League is out now on Switch, and you can download the demo either by accessing the eShop or heading on over here.
Leave a Reply