Marvel Ultimate Alliance 3: The Black Order secures Game Informer's June 2019 cover, new details incoming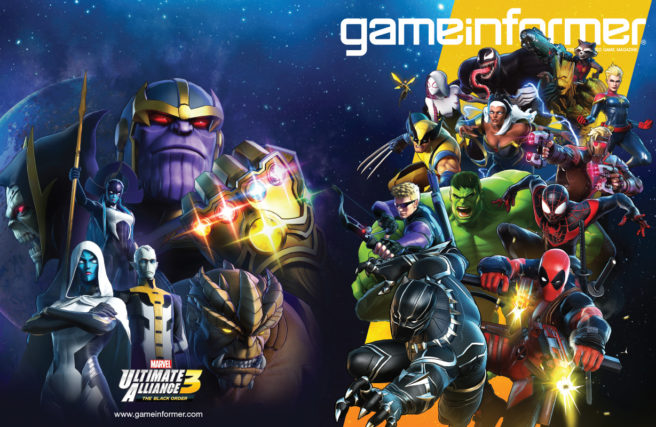 It's been awhile since Game Informer last featured a Nintendo-published title, but Marvel Ultimate Alliance 3: The Black Order is about to receive the spotlight. The magazine has revealed that the Switch game will star in its June 2019 issue. You can see what the cover looks like above.
Game Informer teases the following for its coverage:
Now an unexpected partnership between Marvel Games, Nintendo, and Koei Tecmo/Team Ninja is bringing Ultimate Alliance back to life. The new Switch exclusive releases on July 19, and we had the opportunity to visit Nintendo's North American headquarters and experience the game for ourselves. We got exclusive hands-on access with a bevy of heroes, saw some brand-new playable characters, and spoke with all the involved teams about how this unlikely team-up came to be. If you're riding high on the Marvel excitement train the way we are, you won't want to miss our exclusive look at the game, which headlines the new June issue of Game Informer.
And here's a video discussing what's to come:
Leave a Reply