Sakurai goes into detail as to how the Smash Bros. CG trailers are made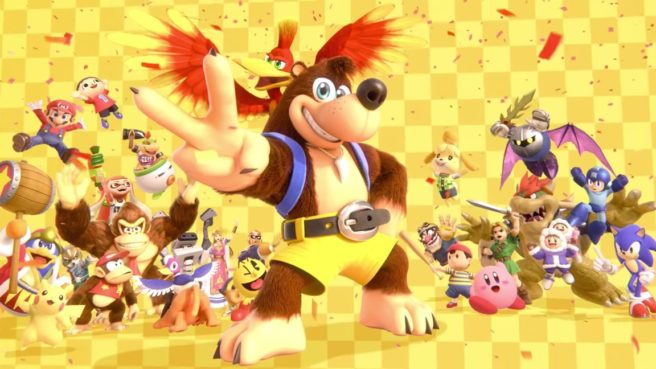 One of the most exciting aspects of Super Smash Bros. is finding out about new characters. With the past two series entries in particular, they've been noteworthy since Nintendo goes all out with CG trailers.
In his latest Famitsu column this week, director Masahiro Sakurai detailed how these trailers were made. We learn about the initial steps starting with actually planning the video all the way up through working with Digital Frontier and going through the various stages of creation.
Here's our full translation of the column:
The worldwide response to the newly announced fighters has been fantastic. I feel like there were a lot of people over the moon when they saw the reveal. And a key factor for that enthusiasm was definitely the challenger introduction videos. We made those with the aim of emphasizing that as the scale of the game continues to broaden, so will the fun factor of the overall experience.

The time around I'll be writing about how those introduction movies were made. To begin with, let's focus on the CG part of the movie rather than the part built in-engine. In the first stage, I write the plot, by which I mean a basic scenario with a few extra ideas thrown in. At this time I also start to form a kind of concrete image of how things are going to be. Then I start noting down where all the cuts are going to be, plus a few other bits and pieces. Also, if there's going to be any dialogue we'll decide on that, as well as the music. At this stage we don't really decide on what will happen in the game engine section, except to write 'insert game engine part here'.

So then, let's look first at how we make that CG part of the introduction.

It's not as if we can just hand over the plot and a few basic details to any old CG company and expect them to complete it for us… in actual fact Digital Frontier (from here DF) has been helping us out with these CG intros for a while now. There have been times with past titles where we have relied on other companies, but DF have handled a lot of them. The head of DF is a Mr. Yohei Shimozawa. I don't know if it's because we have known each other for so long or because he's so quick on the uptake, but most of our dealings with one another go smoothly. That's a big help to us. First we meet up to convey a clearer image of what we want than is in the initial plan. Then they go away and draw up some concepts, before bouncing those ideas off of us. Once we have given them the OK, they draw up a still-image storyboard for the movie. This is when we start deciding on the length, timing and the tempo of the video. In order to match up with the scene cuts, the music has to be determined on a case to case basis, since there's always the chance that the music may be something we haven't used up until that point. It's not overly rare, though, for the music to be decided by that initial plot idea.

Once that's all done we rebuild the character models. We also rebuild all the environments needed from scratch. Just having them as they are in the game would not transition well into CG, so we have to rebuild each part. That incurs quite a high cost, but there's no getting around it. Then the publisher and I both check them over. That's when development of the video really gets underway. In contrast to the storyboard, there are various different phases of video development. It's not like the final product emerges from the initial plan just like that. There are stages for designing motion and camera angles, stages for rendering, stages for inserting things like movement of clothes and hair, motion blur, as well as allotted time for adding other post-effects. Those things are given strenuous and regular checks. As progress continues with each respective scene cut, we get a grasp of what will and won't work. Then we proceed from there. Even though I am always busy with general game development, I am grateful that DF are so often kind enough to come to us.

Next time I'll talk about the in-game part of the introduction movie!
Bonus: A Word from Shimozawa
Yohei Shimozawa is the director of Digital Frontier. He has overseen the Smash Bros CG movies since the WiiU/3DS versions of the game. His previous works include Tekken Tag Tournament 2 and Doraemon: Nobita's Treasure Island. He has a fondness for wearing hats.

"Alongside that general image Mr. Sakurai has, I also have my own personally formed image of him. This comes from the memories I have of my past self and a young Sakurai discussing video games together. Our company's team members, who span many different generations, will keep trying our best to ensure that these introduction videos long continue to be appreciated the world over!"
---
Translation by provided by Corks on behalf of Nintendo Everything
If you use any of this translation, please be sure to source Nintendo Everything. Do not copy its full contents.
Leave a Reply