Mato Anomalies update out now, patch notes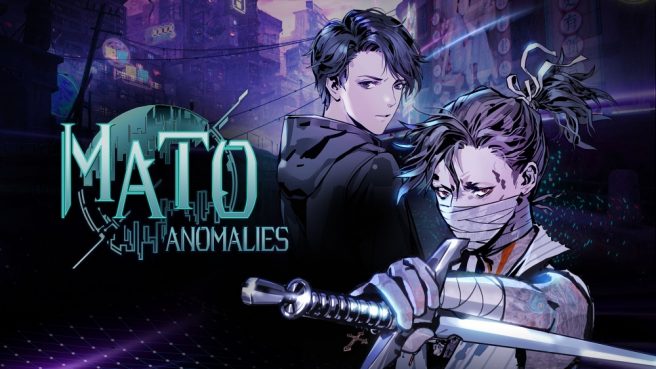 Mato Anomalies just came out on Switch a few days ago, but a new update is already available.
The patch includes a bunch of improvements and adjustments. Some of the highlights include better 3D visual quality in most dungeons, increased dungeon difficulty, support for potential DLC, and more.
The full patch notes for the Mato Anomalies update are as follows:
Upgraded 3D visual quality of most dungeons.

Enhanced skill visual effects of dungeon bosses in Chapter 2, 4, 6, 7, 8 and 9.

Improved quality of dungeon cut-scene animations.

Mildly increased dungeon difficulty.

Upgraded the AI of dungeon bosses in Chapter 6, 8 and 9.

Further balanced gold drop and consumption.

Weapon and Gear merchants now sell green and purple quality items.

Added a hotkey for the quick use of potions in dungeons.

Players can now replay the cut-scenes and motion comics at the cinema entrance (South 2nd Road)

Added more NPCs to the Den (sewers scene) and Sleeping Beauty Bar (South 1st District).

Spawned more rats in the Den (sewers scene)

Added an "EXTRAS" button to the left side of title screen.

Added a progress bar for skipping cut-scenes.

Improved the scene loading screen.

Added a music video "Lover of Time" featuring the character Mist. It gets unlocked once all character stories of Mist are finished (in Chapter 7)

Updated the Skip logic for Mind/Hack mini games. Now players can skip a Mind/Hack after losing 3 times in it.

Updated the Credits list (new voice talents, etc.)

Updated a poster in the scene of Neo Bloom Road (removed some irrelevant text).

Fixed the wrong Roman numeral four on the clock in dungeon, cut-scene and images of Chapter 4.

Added support for possible DLC package
All players on Switch can download the new Mato Anomalies update now.
Leave a Reply