Mega Man 30th anniversary celebration live stream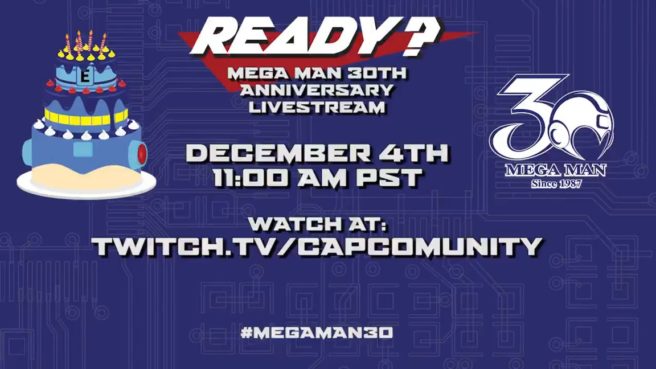 Capcom is hosting a 30th anniversary celebration for Mega Man today. The main festivities begin at 11 AM PT / 2 PM ET / 7 PM in the the UK / 8 PM in Europe. However, a "Streamer Showdown" pre-shown is actually starting now.
As for what this event will actually entail, we're not quite sure at the moment. Nintendo of America has retweeted the event, and fans have been told that it's something they won't want to miss. A game announcement isn't guaranteed, but that would certainly be nice.
In any case, you can watch the live stream as it happens below. If something notable happens to come out of this, we'll be sure to share the news.
Leave a Reply