Mega Man animated series – first image, details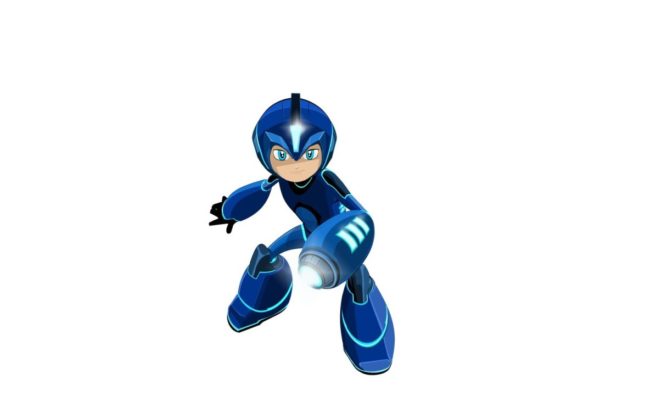 Update: Capcom-Unity has a tiny bit extra:
The new animated Mega Man series will follow Aki Light – a normal, upbeat, and above all optimistic young school-aged robot living in Silicon City. He soon learns that deep within his programming are secret protocols that allow him to transform – giving him nanocore armor, a Mega Buster, and the iconic helmet to turn him into a superhero – Mega Man!

Promising exciting new technologies and new robots, the series will follow the adventures and trials of Aki Light – a.k.a. Mega Man – as he faces off against threats to Silicon City, while trying to keep his superhero identity a secret and maintain a normal robot schoolkid life.
---
DHX Media and Dentsu Entertainment USA have reached a global deal to develop, co-produce, distribute and jointly manage licensing for the new Mega Man animated series. With today's announcement, the first piece of promo material (above) has been revealed alongside details.
Here's the official overview:
Aimed at kids 6 to 9, as well as their parents who grew up loving the videogames, the animated series will feature exciting new technologies and robots, as well as the introduction of Mega Man's alter-ego, Aki Light, a normal, upbeat, schoolboy robot. When activated, his skin re-forms – in a flurry of computer code and visual pyrotechnics – into a suit of impenetrable nanocore armor, including the iconic Mega Buster arm cannon and helmet. Beloved characters, like Rush, will return – while new characters, like Mega Mini, will make their debut!
The new Mega Man animated series will debut next year to coincide with the series' 30th anniversary.
Source: Dentsu Entertainment PR
Leave a Reply