Mega Man X: Mega Mission to see English release in January 2019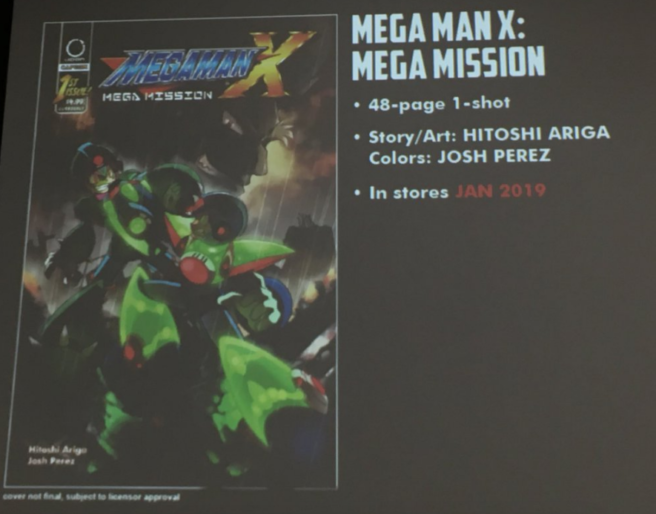 Mega Man X: Mega Mission has been published in Japanese, but never in English. That will change early next year thanks to UDON Entertainment.
UDON revealed at Comic-Con yesterday that Hitoshi Ariga's Mega Man X: Mega Mission will finally receive a North American release. The first full-color, 48-page issue will be made available in January 2019.
As Rockman Corner notes, Mega Mission first appeared in Hitoshi Ariga's Rockman Remix manga compilation in 1996. It's an adaptation of the Mega Mission trading cards by Bandai, which follows a storyline that took place between Mega Man X2 and Mega Man X3.
Leave a Reply