Megaton Musashi X Japanese launch planned for December, new trailer and gameplay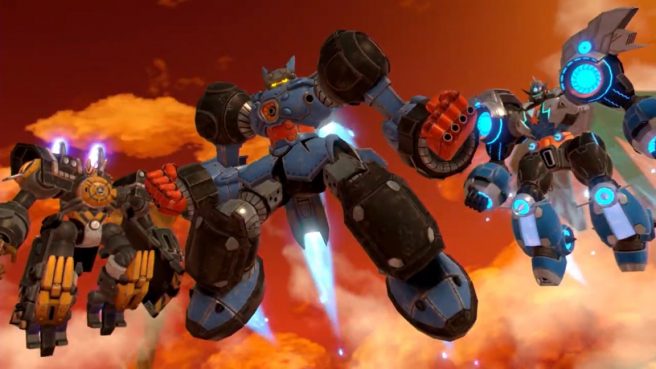 Original (9/17): Megaton Musashi X will launch for Switch in Japan on December 1, 2022, Level-5 announced at the Tokyo Game Show today.
The original Megaton Musashi made it to Switch last November in Japan after it was revealed in 2016. For Megaton Musashi X, it's a free-to-play version with various elements, including Season 2 of the story, player-versus-player online battles, and new mecha, characters, weapons, and stages. All content from Megaton Musashi and its six major updates will be included.
Those that purchased the original Megaton Musashi can buy an item set for 100 yen that makes game easier to play, and it includes the exclusive mecha Protoframe Zero X with special effects. This will be sold at a later date to other players for several thousand yen.
Here's a new trailer:
New gameplay for Megaton Musashi was also shown at the Tokyo Game Show. You can check out the footage below at the 24:37 mark and again at the 37:58 mark.
Megaton Musashi and Megaton Musashi X have yet to be announced for Switch outside of Japan. Of course, if we end up hearing about an English version, we'll let you know.
---
Update (11/10): Megaton Musashi X has been delayed slightly and will now hit Japan on December 8, 2022.
---
Update (11/21): Megaton Musashi has been delayed once again, moving to December 15. We also have the opening movie below.
Leave a Reply