Mighty No. 9 – documentary episode 1, file size, soundtrack in Japan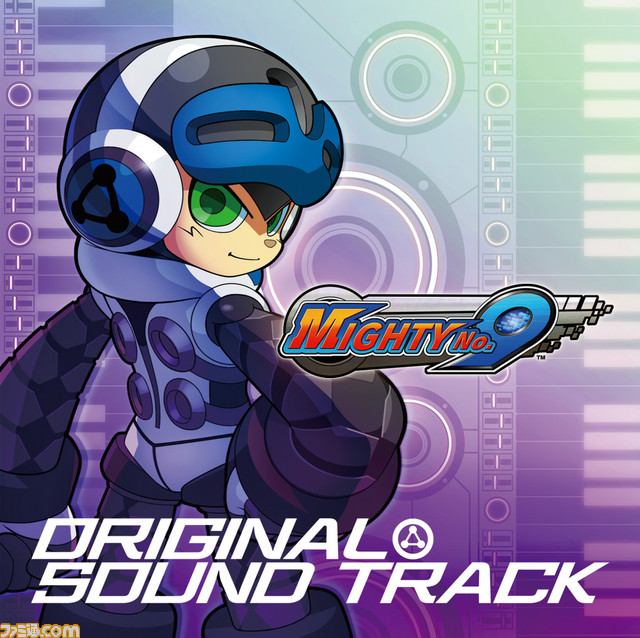 The first episode of Mighty No. 9's documentary is now online. You can give it a watch below.
We also have the size for Mighty No. 9 on the eShop. The digital version will require 2,954MB of free space.
Lastly, Mighty No. 9 is getting a soundtrack in Japan on July 5 for 4,000 yen. 69 tracks will be included, spread across 2 CDs. A 28 page booklet will also be included. Head past the break for the full soundtrack.


Disc 1
1. Hope
2. Collapsing Peace
3. It All Begins Now
4. Allies Obstruct
5. Standing Tall
6. Mission Results
7. Great Job, Beck!
8. Choose Your Future
9. Raging Flames Smolder
10. Beyond the Watery Vortex
11. Voltaic Dynatron
12. Rush Into the Mine
13. Crimson Stronghold
14. Avi's News Report
15. Desolate Highway
16. Trapped by Laser Light
17. Hazy Suspition
18. Sneak into the Prison
19. The Machine Draws Near
20. Entrust the Future
21. Swallowed Up Innocence
22. Transformation
23. Trinity
24. The Flower Awakens From a Dream
25. Mighty No.9 Main Theme
26. Mighty
27. Confined Nightmare
28. Breaking Down and Longing
29. Love Hidden Under the Mask
30. Feeling Alive
31. Plundering Claw
32. Obliteration
33. Sorrowful Conclusion
34. Extra Mode
35. Challenge
Disc 2
1. Hope – Retro Style –
2. Collapsing Peace – Retro Style –
3. It All Begins Now – Retro Style –
4. Obstruct – Retro Style –
5. Standing Tall – Retro Style –
6. Mission Results – Retro Style –
7. Great Job, Beck! – Retro Style –
8. Choose Your Future – Retro Style –
9. Raging Flames Smolder – Retro Style –
10. Beyond the Watery Vortex – Retro Style –
11. Voltaic Dynatron – Retro Style –
12. Rush Into the Mine – Retro Style –
13. Crimson Stronghold – Retro Style –
14. Avi's News Report – Retro Style –
15. Desolate Highway – Retro Style –
16. Trapped by Laser Light – Retro Style –
17. Hazy Suspition – Retro Style –
18. Sneak into the Prison – Retro Style –
19. The Machine Draws Near – Retro Style –
20. Entrust the Future – Retro Style –
21. Swallowed Up Innocence – Retro Style –
22. Transformation – Retro Style –
23. Trinity – Retro Style –
24. The Flower Awakens From a Dream – Retro Style –
25. Mighty No.9 Main Theme – Retro Style –
26. Confined Nightmare – Retro Style –
27. Breaking Down and Longing – Retro Style –
28. Love Hidden Under the Mask – Retro Style –
29. Feeling Alive – Retro Style –
30. Plundering Claw – Retro Style –
31. Obliteration – Retro Style –
32. Sorrowful Conclusion – Retro Style –
33. Extra Mode – Retro Style –
34. Challenge – Retro Style –
35. Mighty No.9 Theme – Ambient Ver. –
36. Mighty No.9 Theme – Piano Ver. –
Leave a Reply