Minecraft Dungeons kicks off Spookier Fall 2021 event, trailer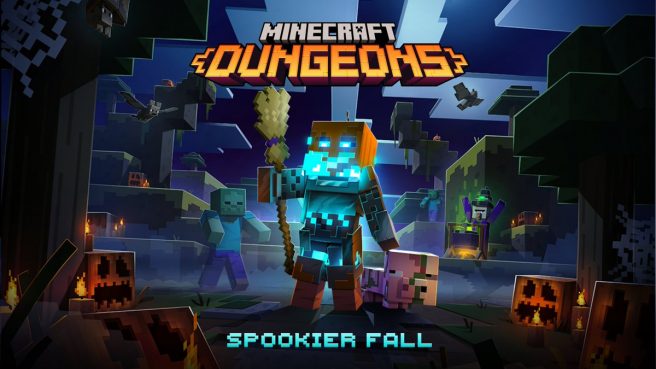 Minecraft Dungeons is continuing its support with the Spookier Fall 2021 event, which has just gone live. This was first seen in the game last year as simply "Spooky Fall".
According to Mojang Studios, the event has "heart-pounding seasonal trials, cursed rewards, and monstrous mobs ready to scare the creeper out of you". You'll want to participate in order to claim unique and seasonal-exclusive items. Players can get their hands on the Cackling Broom, the Phantom Bow, and the Spooky Gourdian armor set just in time for Halloween.
Here's a trailer that offers up a look at what players can expect from the event:
We'll also point out that players can get their own free Spooky Gourdian Character Creator Set for the Minecraft Bedrock Edition. It can be picked up from the Character Creator before the event ends and match your look across the games.
The Spooky Fall 2021 event will be taking place in Minecraft Dungeons until November 2.
Minecraft Dungeons originally released for Switch in May 2020 and has received a bunch of updates as well as DLC since then. In terms of expansions, we've seen Jungle Awakens, Creeping Winter, Howling Peaks, Hidden Depths, Flames of the Nether, and Echoing Void.
Leave a Reply