Minecraft reveals Angry Birds collaboration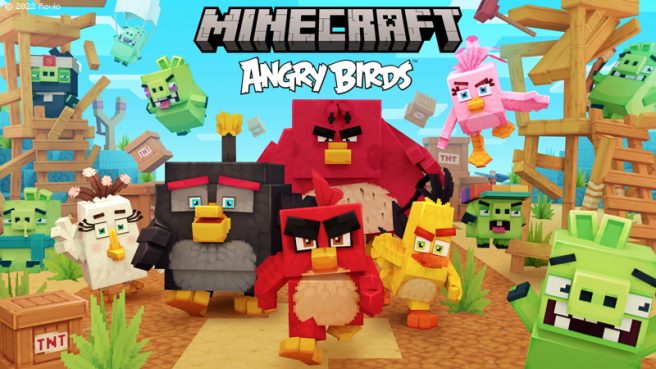 It's time for another collaboration in Minecraft, as Angry Birds is now joining the game. It's out now on the Marketplace.
The Angry Birds DLC features classic characters from the franchise. Players are tasked with rescuing friends, saving eggs, and putting an end to the Pigs' "grand plans."
Here's the official blurb:
The Pigs are back to their old tricks, and it's up to you to stop them! Playing as Red, Chuck, Bomb, and other members of The Flock, your mission is to rescue your friends, save the eggs, and stop the pesky Pigs' grand plans. With each rescued bird, you'll unlock a new playable character with unique skills to help you pop more Pigs and topple more towers!
Watch a trailer for the new Angry Birds collaboration in Minecraft below.
Minecraft has received a bunch of collaborations in recent years. Minions, Sonic the Hedgehog, and Ben 10 are just some examples.
Leave a Reply