Monster Hunter Rise: Sunbreak bonus update to add Primordial Malzeno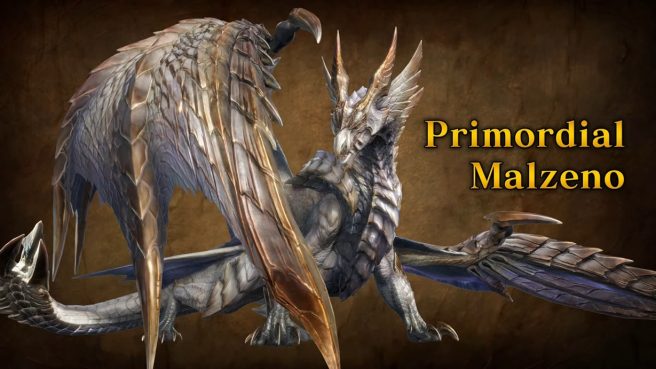 Capcom announced today that Primordial Malzeno will be added to Monster Hunter Rise: Sunbreak as part of a final bonus update. The patch goes live on June 8, 2023.
Primordial Malzeno was introduced during one last presentation for Monster Hunter Rise: Sunbreakjust moments ago. This will be the game's final monster. Amatsu was actually originally planned as the final monster, but that wasn't the case after all.
This new update was developed to bring along Primordial Malzeno, improve armor Augmentation with new slots, and add several new decorations. Players will be able to witness the conclusion to the age-old relation between Malzeno and the Kingdom. Primordial Malzeno can be taken on from MR 10 or higher.
Here's a full rundown of everything that's new:
New Monster

Primordial Malzeno – Malzeno's original form before it was tainted by the Qurio. Ordinarily, it uses its wings and tail with the elegance of a knight, but under the Qurio's influence, it uses underhanded means of cornering its prey, and in its "Bloodlust" state it wields tremendous power. Because of the explosive energy corrupting its body, it sometimes shows behavior as if its struggling against an overwhelming force.

Paid Downloadable Content