Monster Hunter X getting a couple of collaborations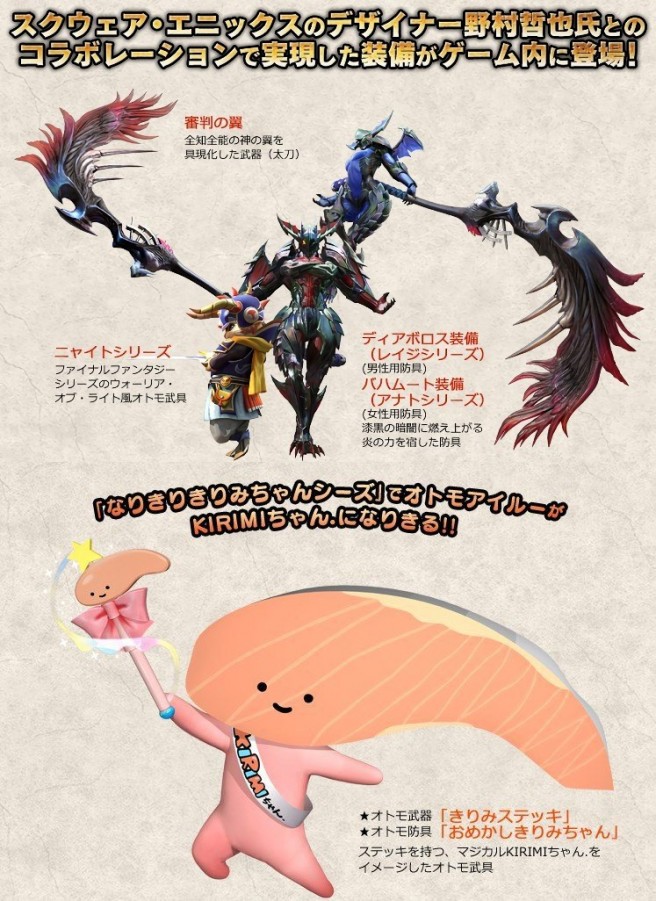 Capcom announced a pair of collaborations for Monster Hunter X during a recent event in Japan.
The first is a collaboration coming from Square Enix's Tetsuya Nomura. However, it seems to be very similar to what is already offered in Monster Hunter 4 Ultimate. Also planned is a collaboration with the Sanrio mascot Kirimi-chan.
Following Monster Hunter X's launch, players will be able to take on new quests, which will provide the necessary items to create the collaboration items.
View the latest commercial for Monster Hunter X below.
Leave a Reply