Monster Hunter X – Star Fox, Zelda, Metroid collaborations out tomorrow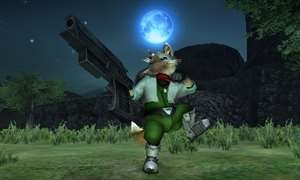 Capcom has confirmed that the three Nintendo collaborations – Star Fox, Zelda, and Metroid – for Monster Hunter X will be available tomorrow via 7-Eleven stores in Japan. This will last through February 9.
Here's a breakdown of each:
Star Fox
– Star Fox guild background
– "Arwing," "Landmaster," and "Hired Flying Corps" title
– Fox Palico
– Palico Skill called "Landmaster Skill"
The Legend of Zelda
– Zelda background
– "Item Get" pose for the guild card
– Titles of "Tri-Force," "Zelda," "Heart Container," "Legend," and "Rupee,"
– "Zelda" Palico
Metroid
– Metroid background and "Beam Shot" pose for the guild card
– "Metro," "Roid," "Living Organism," "Powered," and "Planet" titles
– Samus Palico
The Kirimi-chan collaboration also came out on New Year's Day and will be distributed until February 14. After playing through the "Sanrio: Save the Fish!" event, players will receive a Palico armor set along with a Guild Card background and title.
Leave a Reply