Moonlighter – Between Dimensions DLC heading to Switch next week, details and trailer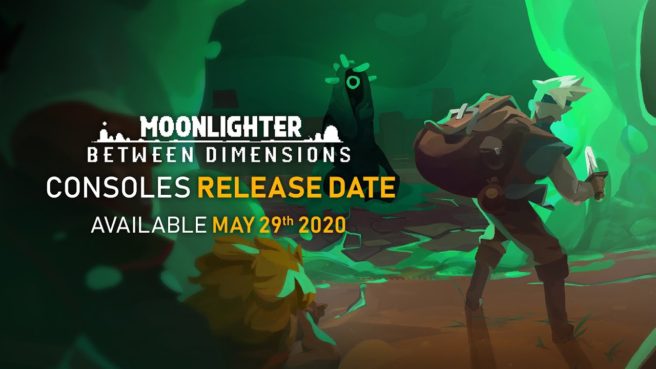 Last year, 11 bit studios and Digital Sun introduced the new Between Dimensions DLC for Moonlighter on PC. That new content is finally making its way to consoles next week, including Switch.
Between Dimensions expands the shopkeeping RPG with a new interdimensional dungeon. Meanwhile, current dungeons with add new creatures, weapons, armors, shop items, and rings.
Here's a full rundown of the update plus a trailer:
The wind of change is blowing through Rynoka. A new, cryptic Portal appeared out of nowhere. Does it bring a new threat? Or is it a new way to make an easy profit?

Between Dimensions DLC enlarges the main experience by filling current dungeons with new creatures, populating all-new Interdimensional Dungeon with mini-bosses, swarming the adventure with new weapons, armory, shop items, and rings.

Features:
• A brand-new Interdimensional Dungeon (and a chance for it to appear as a Corrupted Dungeon in the original dungeons)
• 10 original enemies and 5 minibosses
• Full set of weapons with a new short sword, big sword, bow, gloves, and spear
• Set of armor with a new helmet, chest, and boots
• Trick Weapons – 10 unique weapons – both powerful… and punishing!
• New Rings – which are boosting Will's passive abilities
• New Shop upgrade – allowing Will to showcase his new Interdimensional Items
• New Customers asking to trade and an unfamiliar NPC: The Trader
• Additional story and lore
The Moonlighter – Between Dimensions DLC launches for Switch on May 29 for $6.99. To access the DLC, players need to finish the main game first. Some content listed above will be available to all owners free of charge.
Source: 11 bit studios PR
Leave a Reply