Mutazione gains "Penpal" DLC update on Switch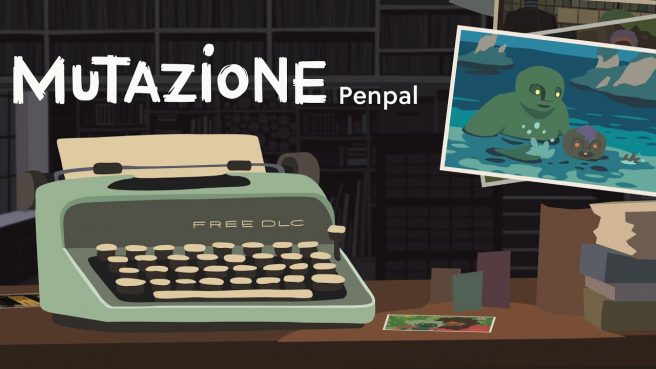 Publisher Akupara Games and developer Die Gute Fabrik have announced new "Penpal" DLC for the adventure title Mutazione. Switch players can access the content now as part of a free update.
With Mutazione having been released two years ago, the "Penpal" DLC also takes place a couple of years later and lets players return to the game world to catch up with their favorite characters, expanding on the original conclusion. They'll draft letters, catch up on the gossip, and see photographs from their old friends. The experience lasts for a week since each letter will take 24 hours to unlock. Also available are small seed gifts and sounds from old friends.
Here's some additional information about Mutazione:
Mutazione is an adventure game where the juicy personal drama is just as important as the high-stakes adventure part of the story.

Explore the community as 15-year-old Kai as she travels to the strange and secretive community of Mutazione to care for her ailing grandfather, Nonno.

Make new friends; plant musical gardens; attend BBQs, band nights and boat trips; and embark on a final spiritual journey to save everyone from the strange darkness at the heart of it all.

They can survive an apocalyptic meteor strike, but can they survive their small-town drama?

Key Features

• A lush, hand-illustrated world to explore
• Ensemble cast of loveable mutant characters
• A story with unpredictable dramatic twists and turns
• Gardens to customize for unique relaxing musical soundscapes
• Seed sharing – send and receive rare and unusual seeds with your friends
View a trailer showing off the new "Penpal" DLC for Mutazione below.
Source: Akupara Games PR
Leave a Reply