My Friend Pedro – Code Yellow update announced, out today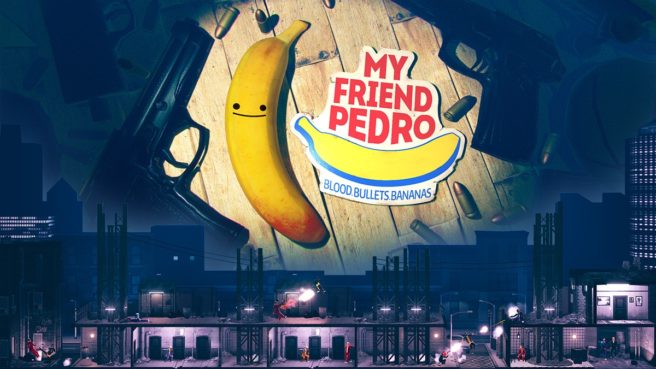 My Friend Pedro is receiving a new Code Yellow update today, Devolver Digital and DeadToast Entertainment have announced.
The update includes a cinematic camera as well as options for unlimited slow mo and tweaks to character sizes plus more. Full details can be found below, along with a trailer.
Changes include:

– Added 14 unlockable Game Modifiers – found throughout the story:
All weapons
Infinite Ammo
No Recoil
Player Bullet Speed
Enemy Bullet Speed
One-Shot Enemies
One-Shot Player
Infinite Focus
Focus Speed
Player Speed
Big Heads
Player Size
Cinematic Focus Camera
Side-On Camera

– Added optional in-game timer showing current level time and full run time.

– Added ability to hide HUD.

– Added ability to turn off checkpoints.

– Added re-mappable keyboard shortcut for restarting level
Source: Devolver Digital PR
Leave a Reply